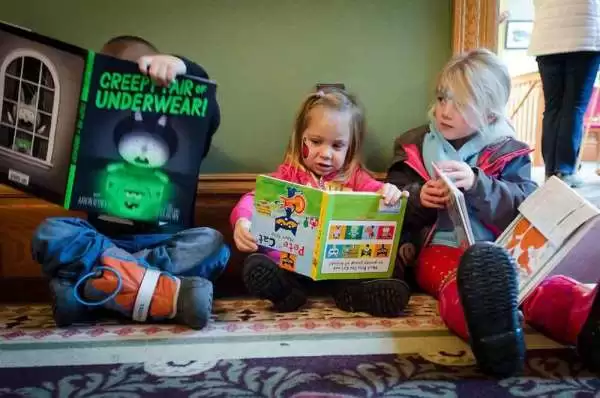 Caption: Image: CC0 1.0--jimbarnesIPPY
Celiac.com 09/17/2019 - Celiac disease is associated with psychopathology in children. However, it's unknown whether this connection is present in children with celiac disease autoimmunity identified by screening.
A team of researchers recently set out to examine the associations between sub-clinical celiac disease autoimmunity and emotional and behavioral problems in children without a previous celiac disease diagnosis.
As part of a population-based cohort study, the team analyzed levels of tissue transglutaminase autoantibodies in 3,715 children averaging 6 years of age. After excluding children with diagnosed celiac disease or those on a gluten-free diet, the team found 51 children with celiac disease autoimmunity, defined as levels of tissue transglutaminase autoantibodies at or above 7 U/mL. 
To assess behavioral and emotional problems of children averaging 5.9 years old, they used a Child Behavior Checklist (CBCL) completed by the parents. They applied multiple linear regression models to assess the cross-sectional connections between celiac disease autoimmunity and CBCL scores. They also conducted sensitivity analyses in a subgroup of seropositive children with HLA antigen risk alleles for celiac disease.
The data showed that celiac disease autoimmunity, especially combined with the HLA-DQ2 and HLA-DQ8 risk alleles, is associated with anxiety problems and oppositional defiant problems. 
The team is calling for more research to determine whether behavioral problems might be an indication of sub-clinical celiac disease.
Read more in Pediatrics
The researchers are variously affiliated with the Generation R Study Group; the Department of Pediatrics, Erasmus University Medical Center, Rotterdam, Netherlands; the Departments of Child and Adolescent Psychiatry and Psychology; the Psychology, Education, and Child Studies, Erasmus University Rotterdam, Rotterdam, Netherlands; and the Department of Public Health and Primary Care, Campus The Hague, Leiden University Medical Center, The Hague, Netherlands.