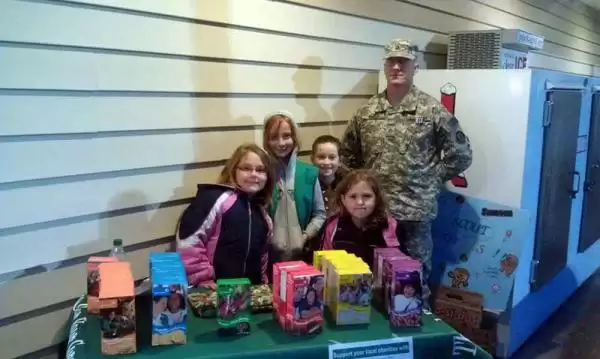 Caption: Image: CC--Deanna Davis
Celiac.com 09/19/2018 - Great news for gluten-free cookies lovers!  Girl Scouts has announced the debut of a new gluten-free cookie to its enormously popular cookie brand. 

The new Caramel Chocolate Chip is a chewy cookie that contains caramel, semi-sweet chocolate chips, and a hint of sea salt. also happens to be gluten-free. The new gluten-free treat will be available in select areas during the 2019 cookie-selling season; which typically runs from February to April each year.

The gluten-free Caramel Chocolate Chip joins the Girl Scouts' two other gluten-free offerings: Toffee-tastic, a buttery cookie with sweet and crunchy golden toffee bits, and Trios, a peanut butter oatmeal cookie with chocolate chips. 

The Girl Scouts of America has been around for over 100 years and now hosts more than 1.8 million girl members. Every year, about 100 million scouts between the ages of five and 18 sell approximately 200 million boxes of cookies nationwide. According to the Girl Scouts website, that money stays local to develop local leadership training activities, summer camps, and more activities.

According to a 2016 study conducted by the Girl Scout Research Institute, approximately 85% of Girl Scouts surveyed said that Girl Scout Cookie Program helped them learn how to set goals and meet deadlines, while 88% said it helped them become effective decision-makers. Another 88% said they learned how to manage money, while 94% said the program helped them to learn business ethics.

The Girl Scouts have also added online sales and iOS and Android apps that allow people to find cookies or order from their phones.