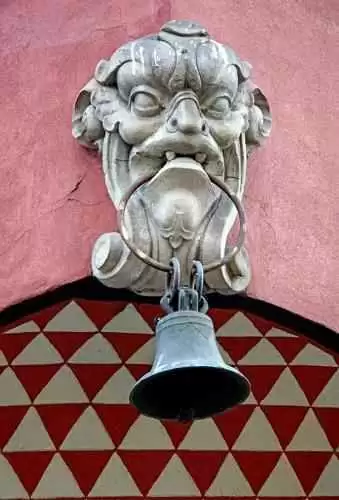 Caption: Image: CC--Dennis Jarvis
Celiac.com 10/12/2017 - Despite the economic downturn, the cost of healthy products has not diminished. Sales have continued to grow in this sector thanks to the many information campaigns aimed at raising consumer awareness of the health benefits of consuming gluten free products. Manufacturers have responded to the growing demand by expanding the variety of products they offer. Many consumers, including those that cannot eat gluten, do not want to give up eating products specially designed for them although they cost even more than traditional food. The demand for products that address food intolerance continues to grow.
In Poland, the number of people who are on special diets because of their health problems and food allergies is still growing. More and more people suffer from intolerance to different nutrients. This creates market conditions that encourage developing products that are safe for this group of consumers. Demand, among one sub-set of this market - gluten-free products, is growing among many consumers. Even manufacturers of standard food products have entered this market segment because they see a large and growing potential. The gluten-free food market is growing steadily. The causes, in addition to the increasing number of diagnosed patients, is an increasing awareness among doctors and patients.
---
Celiac.com Sponsor (A12):


---
---
Celiac.com Sponsor (A12-m):


---
Celiac disease affects not just children. Currently 60% of diagnosed cases are adults, of which 15-20% are over 60 years of age. Coeliac disease is diagnosed in Europe in 1:200 and in 1:250 people in the U.S. Approximately 70% of those diagnosed are women. Celiac disease is a non-allergic food hypersensitivity, which is caused by a genetic intolerance to gluten, a protein found in cereals such as wheat, rye, and barley. It is estimated that celiac disease affects around 1 percent of the population and this number is likely to grow in the future. In some European countries, patients with celiac disease form more than 2 percent of population.

Yet, the most developed market for gluten-free foods is in the United States. The number of newly introduced gluten-free packaged foods and beverages in the U.S. increased by 80% from 2005 to 2010. This trend is expected to continue through the years 2011-2014. Market analysis suggests that gluten-free food sales will grow at least until 2014. Companies producing food should therefore take advantage of the growing trend of food consumption in this category.

Traditional gluten-free products such as bread, biscuits, crackers, cereals and pasta products are still in the development stage. In their group, in recent years, producers have continued to introduce new choices. However, we have also seen many innovations among the products in categories such as snacks, dairy products, sauces, spices, desserts and confectionery. Some of these products may already be free from gluten. However, to attract consumers they are now being labeled as gluten-free products.

In the United States between 2008-2010 about 300 products in the category of gluten-free snacks were introduced. The U.S. achieved the highest number and value of sales in 2010. In Poland, only some of the really sick people are the diagnosed cases. Associations of people with celiac disease, such as the Polish Association of people with celiac disease and gluten-free diet is trying to raise public awareness of more aspects of the disease. This is another factor that will lead to increased demand for gluten-free foods. Such activities are already producing effects in the West, where preventive information campaigns have been widely carried out. The current emergence, in the Polish market, of western gluten-free food manufacturers and their products, demonstrates both the development of this branch of the food industry and growing awareness among people in other parts of Europe and the USA.

For now, Polish brands dominate in our home market. This is due to lower prices compared to imported products. The quality of Polish products is also competitive. The current political situation allows distribution within the country and also for export. Competitive prices offered by Polish companies may be attractive for residents of other countries.

Entering into foreign markets, managers should also take into account local eating habits and preferences. For foreign companies it is harder to attract customers, not only because of the price difference, but also because of the taste and form of food. Eating habits are also a strong factor, which influences customers' purchasing choices. So this factor must be included in designing process and entering new markets.

Invariably, the problem of much higher priced gluten-free products arises. Gluten-free products are generally much more expensive than wheat-based products. This is due to less demand for them and the continuing refinement of this kind of food, which, so far, offers an inferior taste. A survey conducted by the Gluten-Intolerance Group of North America, estimates that people buying gluten free products spend about 30% of their monthly expenditures on food. This is still a big barrier to overcome for gluten-free food producers. The difference stems from the fact that the materials are non-standard and not as widely available as conventional ingredients. The development of new production technologies also generates additional costs. Furthermore, innovative products will be subjected to laboratory tests. Still, domestic products are cheaper by significant margins compared to products from abroad.

Gluten-free food is specially marked by the manufacturers. The characteristic feature is the sign of the crossed head of grain, which indicates that product contains less than 20 ppm of gluten, which corresponds to 20 mg per 1 kg. Use of clear and legible labels will encourage customers to choose these products. The symbol tells the customer what to expect from the product. He can quickly and easily identify what he needs.

Many leading companies monitor development of this branch of the food industry. They emphasize packaging and eye-catching labels. They also consider opening separate production lines to produce only this kind of products. Even companies not currently engaged in production of gluten-free food are starting to invest in development of these technologies.

Much depends on the purpose of a producer who has to remember that gluten free food is a specialized product. If its purpose is mass production, entry into the gluten-free market may not produce the desired financial results. On the other hand, the advantage, in this case, is the extended offering of products at more competitive prices, which makes the products more attractive in the eyes of customers. At the same time, retailers will appreciate manufacturers that offer a wider choice of products. Financial planning should take into account the above factors and consider investing in new technologies.

Access to the widest choice of gluten-free products is the best at Internet stores or health food stores. Supermarkets are not able to provide as wide a choice as the online stores. Potential clients are not just city dwellers who have easy access to health food stores. A package ordered from an online store reaches into every area of the country, and they are open at all hours and on all days. These store types are worth keeping in mind as they pose increasing competition. However, from a price perspective, they cannot compete with supermarkets.

The demand for gluten-free foods is growing from year to year, among other reasons, because it also fits with the current trend of preventive health care. The gluten-free food market is characterized by outstanding performance over many years. Even during the recession in 2009, it grew by 11% in global sales (calculated on the basis of USD 2009 exchange rate), compared to the more sedate level of 3% for products in the category of health and wellness. In 2004-2009, gluten-free products reached a 15% annual growth rate (data Euromonitor). In 2009, global sales reached $ 2.3 billion for gluten-free products which represents 27% of food sales from food intolerance groups. Half of those sales were generated by bread, traditionally the most important category. According to Euromonitor analysis, a wide media campaign about celiac disease symptoms such as fatigue, weight gain, skin rashes and lack of concentration, also increased its sales in this category, turning gluten into the "enemy" of good health. As of today, many of the gluten-free product buyers are people who have not been diagnosed with the disease, and who consider themselves to be people sensitive to gluten. They believe that eating gluten-free products improves their health. According to Euromonitor analyses, retail markets around the world, are not only responding to this trend, but also actively helping to increase growth in sales by offering a number of gluten-free products. Researches predict that the market for gluten-free foods will continue to grow over the next five years, although at a slower pace. Forecasts predict that the U.S. market of gluten-free foods and beverages in 2015 will reach sales of $ 5.5 billion.