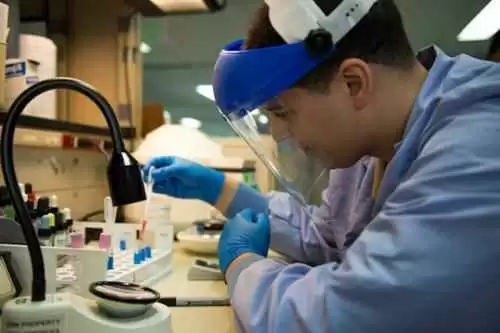 Caption: Photo: CC--COMSEVENTHFLT
Celiac.com 07/27/2017 - The Gluten Free Certification Organization (GFCO) was founded in 2005 by the Gluten Intolerance Group of North America (GIG) to offer independent certification to manufacturers of gluten-free products.
GFCO certification is accredited to ISO 17065, and assures consumers with gluten sensitivities that a product meets the strict gluten-free standards. In most cases, GFCO standards exceed those of Codex, US, Canada, the EU and many other country standards for gluten-free products. For example, the GFCO guarantees that all products with its logo contain 10ppm or less of gluten.
To ensure quality of Gluten-Free Certification Organization (GFCO) standards, the GIG has retained New Jersey-based certification company SGS, whose inspection, verification, testing and certification services are globally respected for quality and integrity.
According to SGS, the GFCO audits will either be combined with SGS' Food Safety certification audits, or conducted as a standalone service.
Those seeking rigid gluten-free standards can look for the GFCO label on products labeled "gluten-free."
Source: