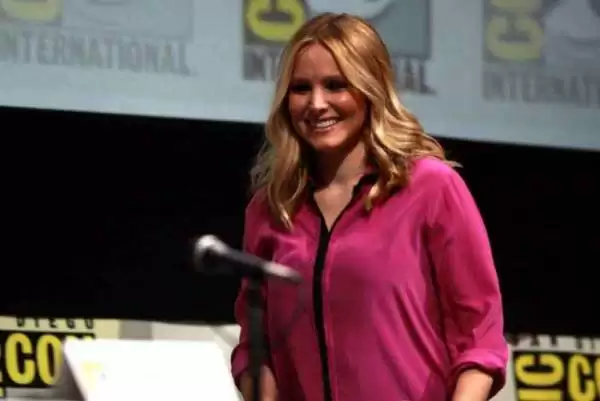 Caption: Image: CC BY-SA 2.0--Gage Skidmore
Celiac.com 10/15/2019 - The Good Place star Kristen Bell got some bad news earlier this year when her doctor revealed that she has a genetic marker for celiac disease. She had already started an elimination diet to clear gluten from her system and suss out other problematic food groups, when she got the word.
 "I was like come again? All I eat is bagels," Bell tells Women's Health.
---
Celiac.com Sponsor (A12):


---
---
Celiac.com Sponsor (A12-m):


---
Bell said she needs carbs, "because I have to memorize 11 pages of dialogue a day...I can't do that eating spinach and chicken." That's why even a glimmer of possible celiac disease, "...made me really nervous," she says.

Still, nervousness aside, Bell seems to be taking the news in stride. Her husband, Dax Shepard, suffers from psoriatic arthritis, another autoimmune disease, that is known to improve on a gluten-free diet. Of her husband, Bell says that he's not good at keeping up with a gluten-free diet. However, the two of them might just benefit from her diagnosis with a strengthened resolve.

"Who knows what that means yet but I am experimenting with being completely gluten-free, which is very annoying to do, but I think it is going to help my eczema."

That's the spirit! It's good to see people meet the hard reality of a celiac diagnosis with a resolve to get the most out of it. A gluten-free diet can be tough, but the rewards for people with celiac disease are massive. Kudos to Kristen Bell for her positive outlook!