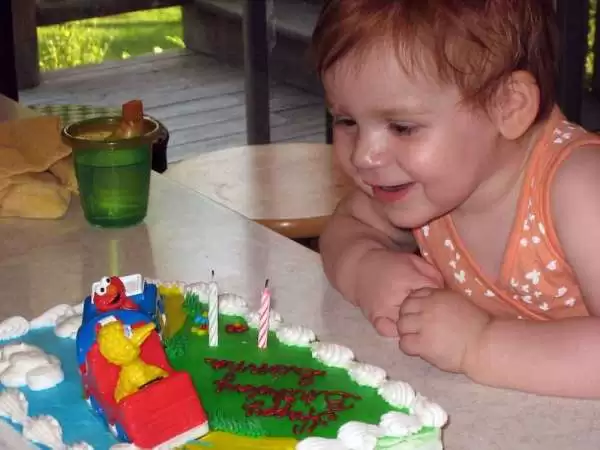 Caption: Image: CC BY-SA 2.0--m_e_mccarron
Celiac.com 11/22/2019 - Our son, Howard, was diagnosed with multiple, life-threatening food allergies, meaning he is allergic to almost everything but cocoa.  He also reacts to airborne and contact allergens so he cannot touch play dough, ice cream, gluten, meats, peanuts, shellfish, eggs and milk. 
The most common question I am asked is: "Then what do you feed him?" Howard is fed foods that are rated class 3 and below, which includes rice, potatoes, beans, quinoa, and vacuum-packed tilapia fish.  He must be pre-medicated daily with Xyzal for hives and rash, and Qvar inhalant to protect his lungs, all of which is much better than having a feeding tube.
One day, as I was standing in line at TD Bank in Jefferson Valley, I saw a man wearing a Mohegan Lake Fire Department T-Shirt and I asked him about a recent incident in our community.  Meanwhile, Howie was clowning around with Frank, an employee of TD Bank, who asked if I had found a school for Howard yet.  The fireman, Mr. Tommy Russo, asked if I had tried Tom Thumb because the fire department could respond to them in 5 minutes.  He also mentioned that his wife works there and that Mrs.  Brody would never turn a kid away.
I drove straight from the bank to Tom Thumb and met Mrs.  Brody and told her that my son wanted to go to school but no one wanted him because of his allergies.  She said, "We have two kids with allergies and we have the Mohegan Lake Fire Department next door so we will be happy to take him." She told me to inform the staff that he would be attending pre-school at Tom Thumb and to make sure we got an Action Plan from his pediatrician and allergist.
After leaving Tom Thumb I went to the Mohegan Lake Fire Department and spoke to the Chief who let Howie sit and have his picture taken in the fire truck.  He told me that "He's in good hands." 
Howard is now the happiest child in the world.  Tom Thumb is ordering gluten free Play Dough for the entire school.  They are even changing the finger paint to protect any children who might have unrecognized allergies.  
I would like to thank: Dr. Rodd Stein of Yorktown Pediatrics and Dr. Robert Goldman of Hudson Valley Asthma and Allergy Associates for saving our son's life; Doctors Cox and Novak from Mt.  Sinai Kravis Children's Hospital; Dr Parvez and Lenn from Maria Fareri Childrens Hospital; Dr. Li and Dr. Hom from Westchester Medical; Mrs. Roberta Gershner, the nutritionist who is part of Howie's team; The staff at Mrs. Green's in Yorktown Heights; Susan Zajicek, Ingrid Smith, and Karen Miller of Three Dogs Gluten-Free Bakery who will take on the challenge of making the first birthday cake that Howard can eat.
 
Thanks to you all.  We love you.