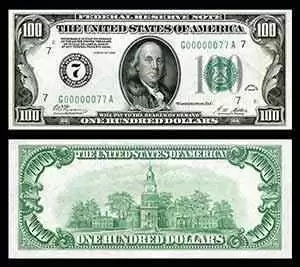 Caption: Photo: Wikimedia Commons--National Museum of American History
Celiac.com 11/13/2014 - An anonymous donor has made a $2 million dollar contribution to the National Foundation for Celiac Awareness (NFCA).

The donation is the largest in the organization's history, and will support the NFCA's mission is to raise celiac disease awareness, promote research and testing testing, and improve the quality of life for celiacs eating a gluten-free diet.
The grant will help to ensure support for the NFCA as it looks to increase research and awareness into the future.
Stay tuned for updates on how the NFCA supplements or expands its ongoing efforts on behalf of people with celiac disease and gluten intolerance.