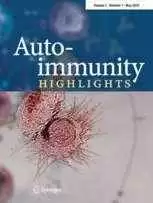 Caption: New research on microscopic enteritis and celiac disease.
Celiac.com 04/27/2011 - People with microscopic enteritis have microscopic and sub-microscopic changes that are associated with symptoms of gluten sensitive enteropathy, and which lead to micronutrient deficiencies. A team of researchers recently set out to examine microscopic enteritis and the pathomechanism of malabsorption.
The research team included Kamran Rostami, David Al Dulaimi, Mohammad Rostami Nejad, Vincenzo Villanacci, and Mihai Danciu. They are affiliated variously with the School of Medicine, University of Birmingham, UK, the Department of Gastroenterology, Alexander Hospital in Redditch, UK, the Nejad Research Center of Gastroenterology and Liver disease, Shaheed Beheshti University, M.C., in Tehran, Iran, the 2nd Department of Pathology, Spedali Civili, University of Brescia Italy, and the "Gr. T. Popa" University of Medicine and Pharmacy in Iasi, Romania.
In cases of microscopic enteritis intraepithelial lymphocytes usually fall within the normal range <25/100 enterocytes (microenteropathy), or increased (lymphocytic enteritis).
Microscopic enteritis is the driving force behind atypical forms of celiac disease, previously known as 'potential' and 'latent' celiac disease. Even when there are no major mucosal changes, systemic, microscopic inflammation is a key player in pathophysiology of micro-nutrient deficiency.
Microscopic enteritis or celiac disease with milder, Marsh 0–II, enteropathy is the most common feature of atypical gluten sensitivity, while celiac disease with macroscopic enteritis, and Marsh IIa–c  is less common.
Importantly, and in contrast to much prevailing belief, symptom severity in celiac disease seems to be unrelated to the degrees or length of affected bowel.
The microenteropathy may eventually develop into pronounced villous atrophy, but one interesting finding was that severe mucosal damage does not necessarily mean worse symptoms. People with mild symptoms can have more severe damage, while those with little or no visible damage can have more severe symptoms.
The finding that nutritional deficiency can be seen in patients presenting with even submicroscopic enteropathy casts doubt on the notion that severe mucosal changes, such as villous atrophy, are the sole driver of malabsorption.
In fact, more and more, systemic inflammation seems to be the main driver of nutritional deficiency in such cases.
Pro-inflammatory cytokines, such as TNF, appear to act at the enterocyte level, inhibiting the uptake of micronutrients like iron and phosphate. From this, it appears that malabsorption in celiac disease is secondary to inflammation and cytokine stimulation.
This might explain why some patients experience milder, 'atypical' enteropathy that acts just like full-blown celiac disease. In fact, inflammation triggered by gluten-sensitized lymphocytes and cytokine stimulation seems to drive the micronutrient deficiencies in celiac disease patients, with or without villous atrophy.
This finding is supported by several studies that show malabsorption syndrome to be no worse in patients with villous atrophy than in those with microenteropathy (Marsh 0–II).
This theory is further bolstered by the fact that many people suffer from non-symptomatic, silent celiac disease with villous atrophy, and mucosal lesions that persist after years of successful gluten-free treatment.
Over the last few years, the only type of gluten sensitivity doctors have identified is atypical presentation with microenteropathy resulting in micronutrient deficiencies.
However, the team points to recent studies by Kurppa et al., and Ludvigsson et al., that suggest simple changes can improve life quality for celiac disease patients with milder enteropathy.
The researchers feel strongly that patients with milder enteropathy and positive serology may benefit from a gluten-free diet, and that autoantibodies might have a more reliable positive predictive value than histology, especially in early enteropathy.
Diagnosing celiac disease in its early stages, especially with little or no mucosal damage, can be very challenging. However, new studies are paving the way toward a better understanding of gluten sensitivity with microenteropathy. As a result, more patients with microenteropathy, symptoms of micronutrient deficiency and positive serology are being presented with the possible benefits of a gluten-free diet.
Source: