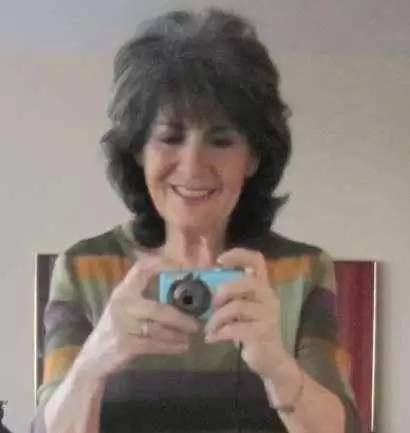 Caption: SCD Makes Me Happy!
Celiac.com 04/15/2010 - Ten years ago, I embarked on a life that came with a warning about the Specific Carbohydrate Diet from my naturopathic  practitioner, "it is a great diet, but a hard one." Those were fighting words to someone who has made a lifetime of  "cosmetic" dieting  with tendencies to yo yo back and forth into the obesity zone. The Specific Carbohydrate Diet diet was chosen to relieve pain.
Starting a new weight-loss diet had always been  inviting and exciting. The magic of the initial water weight-loss, the restrictive ruthless regimentation, calorie counting, portion control and forced water consumption were as exciting as hair shirts and beds of nails for religious fanatics. Dieting was my religion, food was like the duplicitous friend who is an enemy at the same time.
---
Celiac.com Sponsor (A12):


---
---
Celiac.com Sponsor (A12-m):


---
The years marched on and my "stuff and starve" lifestyle beat a destructive highway to digestive hell in the form of celiac disease, an illness that could have been caused by any number of things, age, a compromised immune system, a recent illness or maybe even the evil eye. That was ten years ago.

It has turned out that the Specific Carbohydrate Diet is no transient companion to my fork, knife and spoon. It blossomed into a creative and motivating experience, a learning opportunity, a template for sharing, writing and creating recipes and a sometimes tiresome topic at social gatherings (although as we age, health chat is pretty popular).  I have made more friends through the Specific Carbohydrate Diet than at the dog park and have been given the opportunity to help strangers. Food at the good restaurants pales in comparison to the ever innovative pure, tasty, quality meals and dishes I create from the Specific Carbohydrate Diet palette of foods. Excluded are refined sugars, starches and gluten and they are not much missed. After eight years on the Specific Carbohydrate Diet, I tried occasional servings of rice  and potatoes and some dark chocolate just to see if I had healed. Sometimes I tolerated these well, sometimes not and mainly lost interest. As for grain, it can remain on that plain in Spain. I want no part of it.

The Specific Carbohydrate Diet has not cured me, and I doubt that it will, but it is an effective dietary management program.

Yes I still get the bloat, the night time rashes, and the irritated bowel and sometimes I still have a very touchy immune system.  It depends on the load at a given time. One thing that is really helpful then is a few days back on the initial introductory portion of the Specific Carbohydrate Diet. It calms the "Gut Devils" and clears the "Digestive Decks."

If people deal the "pity card" as I describe being on a gastric diet, I ignore it as my diet deals aces and also the "Get Out of Pain Jail" card and of course, to this old dieter, the permanent thrill of the drill.