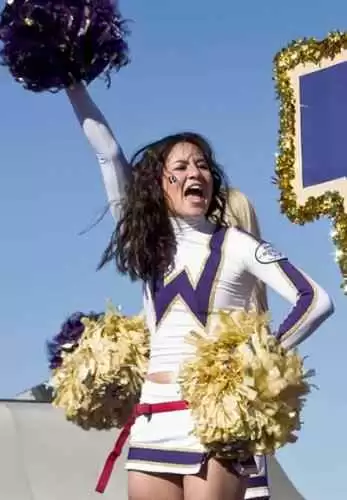 Caption: University of Washington Cheerleaders. Photo: CC--Charles Nadeau
Celiac.com 05/26/2015 - If recent reports are any indication, the University of Washington's PR team might be getting ahead of the facts with claims that the university research team is close to developing a cure for celiac disease.

Numerous articles are claiming that UW researchers are working to develop an enzyme-laden pill that would break down gluten in the stomach, thus permitting people with celiac disease to eat wheat. Hence, the 'cure' idea. The enzyme, it is said, would break it apart into amino acids that could be absorbed with no risk of adverse reaction for people with celiac disease. Well, an enzyme that breaks down gluten is not necessarily the same thing as a 'cure' for celiac disease.
However, UW is not the only institution working on drugs to treat celiac disease. There are several drug treatments in progress. It's unclear at present, and will remain unclear until the human trial phase whether the enzyme will permit safe gluten consumption by people with celiac disease, or whether it would permit limited gluten consumption within certain parameters.
In fact, given the numerous products currently under development for celiac disease treatment, and hoping to see release in the next few years, we're likely to hear many claims, much hypes, and plenty of marketing and PR flash.
Until we actually have a product that works safely and effectively, it seems that any claims regarding a cure for celiac disease are largely overblown PR smoke. That means you, University of Washington. 
Source: