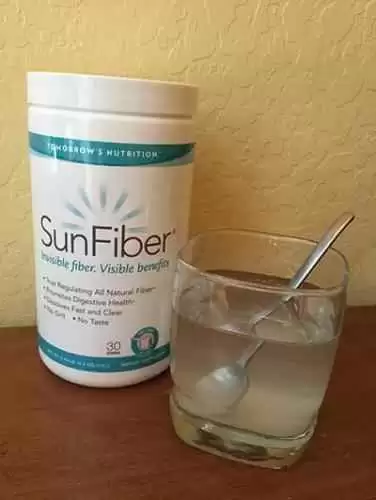 For several days now I've been using SunFiber, which is a proprietary gluten-free invisible fiber made by Tomorrow's Nutrition, and the effects are noteworthy.

My doctor recently recommended that I increase my daily fiber intake to help reduce my total cholesterol levels, and at around the same time some samples of SunFiber arrived for me to try out. Going on the assumption that the timing of these two things may not be a coincidence, I decided to begin using SunFiber for this purpose.
---
Celiac.com Sponsor (A12):


---
---
Celiac.com Sponsor (A12-m):


---
According to information about the product provided by Tomorrow's Nutrition, SunFiber contains 6 grams of clinically proven, clear and grit-free soluable fiber, and it is also a proven prebiotic. It also helps to control the glycemic index of foods, which is an added bonus.

What I really like about SunFiber is that it is totally tasteless, and is a superfine powder that quickly seems to dissolve in any liquid, and it doesn't change the flavor or color of the drink. I really dislike all of the artificial colors and flavors contained in many common fiber supplements, and SunFiber doesn't contain anything except their fiber and guar gum.

I've already seen a vast improvement in regularity, and expect to see an improvement on my next cholesterol check. I'd recommend SunFiber for many reasons, but especially because it is a very clean and easy to take fiber supplement.

For more info visit: www.tomorrowsnutrition.com.

 

 

 

 

Review written by Scott Adams.