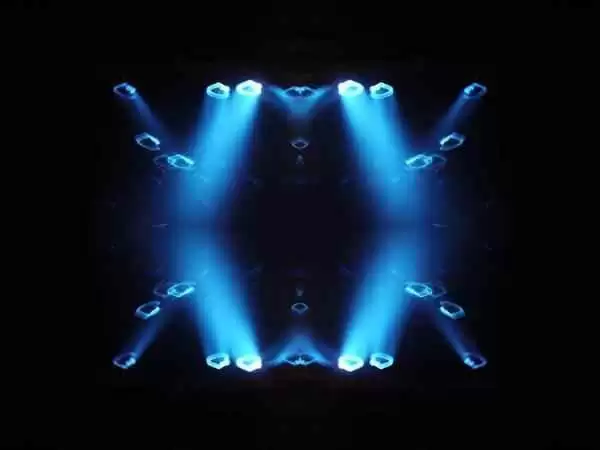 Caption: Image: CC--mandam
Celiac.com 05/31/2018 - Explaining the genetics of many diseases is challenging because most genetic associations occur in regulatory regions that just aren't very well understood and documented. In an effort to provide better genetic information about certain regulatory regions, a team of researchers recently used new computational methods to demonstrate that transcription factors (TFs) occupy multiple loci associated with individual complex genetic disorders. Their work has important implications for celiac disease, and numerous other medical disorders.
The research team included John B. Harley, Xiaoting Chen, Mario Pujato, Daniel Miller, Avery Maddox, Carmy Forney, Albert F. Magnusen, Arthur Lynch, Kashish Chetal, Masashi Yukawa, Artem Barski,  Nathan Salomonis, Kenneth M. Kaufman, Leah C. Kottyan and Matthew T. Weirauch.
The group conducted an assessment of 213 phenotypes and 1,544 TF binding datasets that identified 2,264 relationships between hundreds of TFs and 94 phenotypes, including androgen receptor in prostate cancer and GATA3 in breast cancer.  In one interesting finding, the team noted that the gene loci for systemic lupus erythematosus risk are occupied by the Epstein–Barr virus EBNA2 protein, along with many co-clustering human TFs, which suggests gene–environment interaction.
Similar EBNA2-anchored connections are seen in multiple sclerosis, rheumatoid arthritis, inflammatory bowel disease, type 1 diabetes, juvenile idiopathic arthritis and celiac disease.  Allele-dependent DNA binding and downstream effects on gene expression support genetic mechanisms dependent on EBNA2. These results indicate that such mechanisms are operating across risk loci within disease phenotypes, which offers a new hypothesis for the origins of numerous diseases, including celiac disease.
Such complex gene–environment interactions may help explain the origins of numerous autoimmune diseases. Specifically, Epstein–Barr virus (EBV) infection is associated with the autoimmune mechanisms and epidemiology of systemic lupus erythematosus (SLE), increasing SLE risk by as much as 50-fold in children. 
Despite strong associations between EBV and multiple autoimmune diseases, the underlying molecular mechanics are not understood. That said, genome-wide association studies (GWAS) have identified more than 50 possible European-ancestry SLE susceptibility loci, offering strong support for germline DNA polymorphisms altering SLE risk. 
The team's analyses found strong connections with an EBV gene product (EBNA2), offering a potential origin of gene–environment interaction, along with a set of human transcription factors and cofactors (TFs), in SLE and six other auto-immune diseases. 
The team presents allele- and EBV-dependent TF binding interactions and gene expressions that nominate cell types, molecular agents and environmental factors to disease mechanisms for more than 85 diseases and physiological phenotypes. The team's analysis suggest that numerous causal autoimmune combinations may act through allele-dependent binding of these proteins, altering downstream gene expression. 
These results offer promise for the development of future therapies for manipulating the action of these proteins in individuals harboring risk alleles at EBNA2-bound loci.
The team's current current data point to particular TFs and cell types for 94 phenotypes, offering ways to verify, via experiment and exploration, the potential molecular and cellular origins of disease risk, potentially including celiac disease. 
As new genetic association and TF binding data are collected, approaches such as this will undoubtedly identify additional disease mechanisms. As researchers gain an understanding of the genetics behind the origins of numerous diseases, look for them to make progress on new methods of testing, diagnosis and treatment of many of these conditions.  
Source: