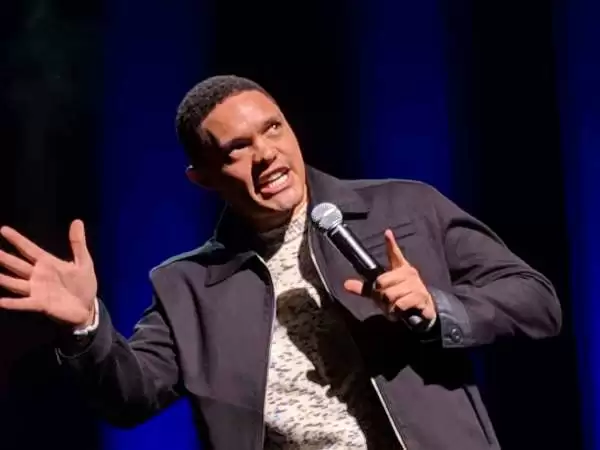 Caption: Image: CC--Hayden Schiff
Celiac.com 04/24/2019 - Daily Show host Trevor Noah tried to have a bit of fun with the results of a study that appeared in JAMA in January. Unfortunately, the usually agile Noah missed the mark, because his jokes were based on a misreading of the study's conclusions.
Now, we all love a good comedy bit, and we've grown to expect a little fun at the expense of gluten-free dieters, especially celebrities or fad followers.
---
Celiac.com Sponsor (A12):


---
---
Celiac.com Sponsor (A12-m):


---
In the study of 40,000 American adults, about 20 percent reported a food allergy. After eliminating patients not diagnosed by a doctor, or lacking severe allergic symptoms, such as difficulty breathing and swallowing, researchers estimated that only about 11 percent of those surveyed have a "true allergy."

Again, that's the basis for the comedy, that 10 percent of Americans are overreacting, and avoiding certain foods unnecessarily.

"Allergies: they affect the lives of many b%$@#-ass Americans," went Noah's set up. "But according to a new study, the most common affliction is hypochondria." 

Now, Noah can be forgiven, because it's easy to read the study that way. But it's also wrong, because it misses an important distinction: the difference between a food allergy and a food sensitivity. Many people don't know the difference, which is explained here.

Many people use the word allergy to describe what are actually food sensitivities. Food allergies are generally more serious, and include serious or possibly life threatening symptoms, like difficulty breathing and swallowing. Food sensitivities are generally not like threatening, though they may include unpleasant side effects like heartburn, nausea, upset stomach, gas, diarrhea, and headaches, among others.

The point, of course, is that even food sensitivities can be serious. People avoid many foods for many reasons, including their own subjective levels of sensitivity. If foods don't agree with you, then it's wise to consider reducing or eliminating them from your diet. There's not much comedy in that fact, but it's good personal practice.