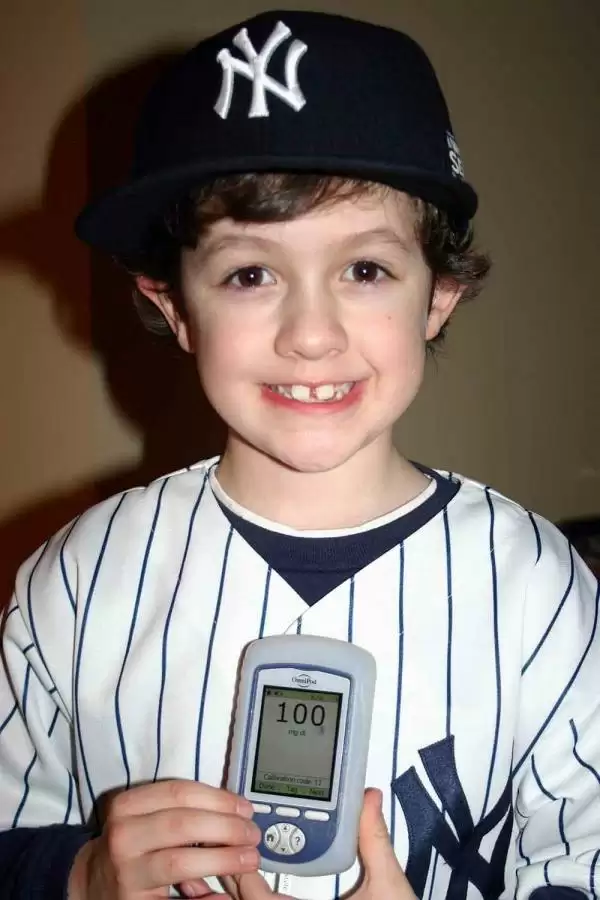 Caption: Image: CC--Colcalli
Celiac.com 03/01/2019 - About 30,000 new cases of type 1 diabetes are diagnosed annually in the US, typically in children. If a serious disease affected up to 10% of all type 1 diabetics, wouldn't you agree that it's time to sit up and take notice? Perhaps screening for this disease would also make sense.
Celiac disease affects 1% of the population, making it a common disease. In the celiac population there is an increased prevalence of type 1 diabetes and this association is well established.  Despite celiac disease affecting a much greater percentage of the general population than type 1 diabetes, 90% of the patients suffering from both conditions are first diagnosed with diabetes.[1] Study results vary, but the prevalence of celiac disease among children with diabetes ranges between 4.5% (over 25 studies),[2] to 10%[3] and 12.3%[4] respectively. Opinions on whether screening of all diabetic patients should become part of the medical model are controversial, but fortunately, we are seeing increased support  [5,6,9]. 
---
Celiac.com Sponsor (A12):


---
---
Celiac.com Sponsor (A12-m):


---
It is difficult to overestimate the stress associated with the diagnosis of a severe illness in a child. And perhaps the last thing that a parent wishes to hear is that a second severe illness may be involved.  I understand that. But consider the fact that both type 1 diabetes and celiac disease are autoimmune diseases.  When a patient has one autoimmune disease they are much more likely to develop another. And obviously the greater the number of such conditions that affect a single individual, the lower their vitality and life expectancy are likely to be.

I would recommend to any parent of a child with type 1 diabetes, as well as any adult with the disease, that they get tested for both celiac disease and gluten sensitivity as soon as possible.  In my clinical experience we have seen excellent changes when a gluten-free diet was implemented. The facts are these: when celiac disease is diagnosed in diabetics it often occurs within a couple of years of the diabetes diagnosis, but after 5 years the cumulative numbers revealed an estimated 10% incidence of celiac.[3]     This is just too common to ignore and the ill effects it creates in these individuals can be dramatic.

While it may seem overwhelming to consider, in the long run it could mean the difference between a stable health condition and life-long health challenges. 

Please let me know if I can be of any assistance.  I am here to help.

Sources: 
Ludvigsson JF, "Celiac disease and risk of subsequent Type 1 diabetes" Diabetes Care 
29(11), 2483–2488 (2006).
Holmes GK. "Screening for coeliac disease in Type 1 diabetes". Archives of Disease in Childhood. 87(6), 495–498 (2002). 
Larsson K, et al. "Annual screening detects celiac disease in children with Type 1 diabetes". Pediatric Diabetes 9(4 Pt 2), 354–359 (2008). 
Hansen D,  et al. "Clinical benefit of a gluten-free diet in Type 1 diabetic children with screening-detected celiac disease" Diabetes Care 29(11), 2452–2456 (2006).
Holmes GK. "Coeliac disease and Type 1 diabetes mellitus – the case for screening". Diabetic Medicine 18(3), 169–177 (2001). 
Narula P, et al. "Gastrointestinal symptoms in children with Type 1 diabetes screened for celiac disease". Pediatrics 124(3), E489–E495 (2009). 
Sanchez-Albisua. "Celiac disease in children with Type 1 diabetes mellitus: the effect of the gluten-free diet. Diabetic Medicine 22(8), 1079–1082 (2005). 
Goh C. "Prevalence of coeliac disease in children and adolescents with Type 1 diabetes mellitus in a clinic based population". Postgraduate Medical Journal 83(976), 132–136 (2007). 
Frohlich-Reiterer EE, et al. "Screening frequency for celiac disease and autoimmune thyroiditis in children and adolescents with Type 1 diabetes mellitus" Pediatric Diabetes 9(6), 546–553 (2008).