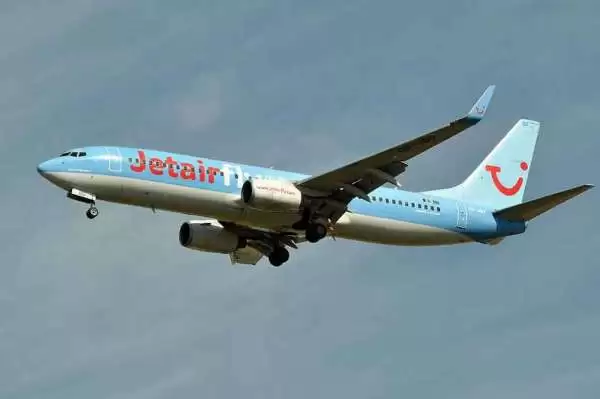 Caption: Image: CC BY-SA 2.0--airlines470
Celiac.com 11/25/2019 - Anyone with celiac disease or gluten-intolerance who has ever flown commercially knows that reliable gluten-free food can be hit or miss, depending on many factors. Many people simply bring their own food and leave it at that. Others choose to trust that the airline will get it right, and order a special meal in advance. What's the best solution? The story of a UK Man who was 'given popcorn and crisps' as a gluten-free meal on 10-hour flight on TUI Airways might serve as a warning against placing too much trust on airlines.
Celiac disease sufferer James Howe, of UK chose to order a gluten-free meal, along with shelling out over $1,000 for premium seats for his 10-hour flight. The 39-year-old says he ordered the three course, gluten-free meal three months before his return flight to Gatwick from his honeymoon in Cancun.
---
Celiac.com Sponsor (A12):


---
---
Celiac.com Sponsor (A12-m):


---
Howe said he was only notified after takeoff that there would be no gluten-free meal available for him. After scrambling around for options, the crew could only provide him with popcorn and crisps.

Howe was understandably upset after ordering his meal well in advance, and forking out extra cash to upgrade his flight only to be left without any food options. He had some choice things to say on social media.
"Popcorn and crisps to get me through 10+ hours. Fabulous way to end our lovely honeymoon."
He added: "People beware if you book a meal 'they are subject to availability and nothing is guaranteed.'"
"Well sorry I won't be booking another holiday with you and advising anyone to go anywhere near a TUI shop."
Celiac.com recommends that people with celiac disease bring their own gluten-free food and snacks on any commercial flight, as a back-up to any mishaps, such as this.
We also have a few Gluten-Free Travel Tips along with Tips for Eating Gluten-Free When Traveling.