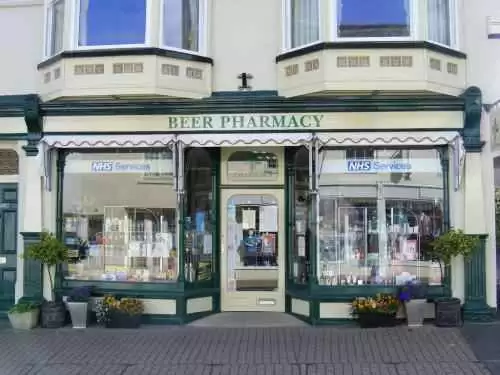 Caption: UK National Health Service has announced cuts to gluten-free prescriptions. Photo: CC--SludgeG
Celiac.com 07/20/2017 - In the face of budget cuts, and in a move that may offer a glimpse of things to come, doctors with the the UK's National Health Service are eliminating gluten-free food prescriptions for adults, beginning in parts of Devon.
As of July 1, the Northern, Eastern and Western Devon Clinical Commissioning Group (CCG) responsible for planning and buying the majority of healthcare services for local people have recommended limiting gluten free foods including bread, pasta, flour and multipurpose mixes, to under 18 years of age.
---
Celiac.com Sponsor (A12):


---
---
Celiac.com Sponsor (A12-m):


---
That means that approximately 3,400 adults in Devon will no longer receive gluten free food prescriptions, a move calculated to save tax payers around £350,000 per year.

The CCG says the action is part of a plan to encourage people to purchase items that they usually get via a physician's prescription.

The new guidelines were allegedly developed with input from GPs, patients and other stakeholders. The patient letter from the CCG said: "Gluten free products are now widely available from shops and online, and are often sold to the public at prices that are considerably lower than the NHS pays when they are provided on prescription. Given greater availability and lower cost, the CCG says that the move makes sense.

However, many gluten-free Devon residents are offended by what they see as an attempt to pass higher costs to them. One resident, Graham Devaney, of Umberleigh, said: "I think it's absolutely disgusting. I now won't be able to eat bread because for a small loaf of gluten free bread from Sainsbury's it costs about £3, and I can't afford that because I'm disabled."

Read more at devonlive.com.