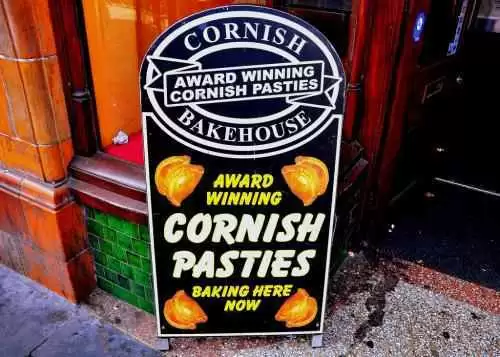 Caption: Gluten-Free Cornish Pasties. Photo: CC--Mario
Celiac.com 02/06/2018 - If you've never had a Cornish pasty, you really have been missing out. If you have celiac disease or need to eat gluten-free, then you've also likely been missing out, because nearly all Cornish pasties are made with wheat flour. In the UK, that is about to change.
So imagine the delight of the gluten-free folks in Pool, UK at hearing the news that one of Cornwall's leading businesswoman, Marion Symonds, has opened the largest gluten free pasty factory in the country.
Mrs. Symonds began her entrepreneurial baking career 30 years ago with Portreath Bakery. She now employs 47 staff, including 12 new positions at the Made Marion Gluten Free factory. A keen businesswoman, she noticed that being gluten free became more difficult and costly after the UK's National Health Service stopped paying for gluten free foods and diets.
To date, she has made a £500,000 investment in the site next to her Portreath Bakery at Pool and created the world's first pasty drive-thru. She says her effort to create a commercially viable gluten-free pasty has taken three to four years so far, and has included training, research and working with experts in Italy.
While there is a pub or two in San Francisco that serve Cornish pasties, The Pig and Whistle on Geary comes to mind, I don't think there are any dedicated pasty shops, per se.
I think the closest thing to a Cornish pasty shop in SF is Peasant Pies, which are French in origin. Unfortunately, gluten-free options at Peasant Pie are limited to custard, flan, and salad.
Read more at Cornwalllive.com