Celiac.com 03/23/2012 - Most parents of gluten-free children can attest to the challenges of making certain that the food the kids are eating is, in fact, gluten-free.
Many of those parents can also be comforted by the fact that more public schools are recognizing the need for gluten-free lunches for certain children, and are making an effort to provide nutritious gluten-free alternatives for those children.
---
Celiac.com Sponsor (A12):


---
---
Celiac.com Sponsor (A12-m):


---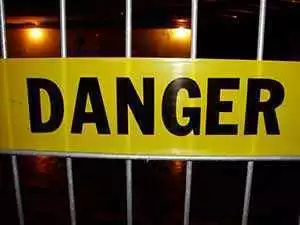 Well, in a development that may interest all parents of gluten-free children, the BBC is reporting that schools in Northamptonshire, UK, have been to ordered to discontinue two particular "gluten-free" meals after the meals were found to contain unacceptable levels of gluten. Gluten from wheat, rye or barley triggers an immune reaction in certain people, requiring them to avoid eating food containing even trace amounts of those grains.

Nutritionists overseeing the gluten-free meals discovered gluten in a supplier's shepherd's pie and beef Bolognese. These meals are served to gluten-free children at schools across the county.

The BBC report says the county council has about 20 pupils registered with gluten-intolerance or celiac disease, but that no children had shown an adverse reaction.

Unacceptably high levels of gluten were detected in a gravy powder used to make the two meals, according to the local authority contacted by the BBC.

The report cites Councilor Andrew Grant as saying that nutritionists regularly monitor the ingredients used by companies that supply food to the schools, and that one such check found that food labeled as gluten-free in fact continued gluten.

In many gluten-sensitive individuals, even a small amount of gluten can trigger an adverse reaction. So, even if the even if the contamination is slight, Grants notes, it is nevertheless completely unacceptable for a child with allergies to be exposed to this risk.

According to the article, county officials wants to make certain that the problem is confined to these two particular products, so it has asked for a full investigation into the cause of the problem. 

Are problems such as this to be expected as we transition gluten-free food into new areas, such as public schools? Are even these problems a sign that celiac disease and gluten-sensitivity awareness is increasing? Are such issues a sign that more and better gluten-free food options lie just around the corner? Let us know your thoughts.