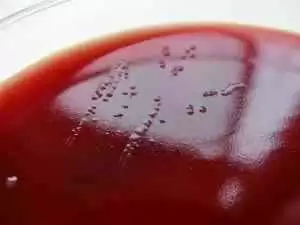 Caption: Photo: CC--Nathan Reading
Celiac.com 05/30/2012 - From what we understand about celiac disease, both genetic and environmental factors play a part in its development: eople with certain genetic dispositions are more likely to develop it, but studies of twins at high risk of developing celiac disease have shown that in 25% of cases, only one of the twins will develop the disease. This indicates an environmental effect, and with more research it might be possible to discover what these environmental factors are so that parents with celiac disease can take steps to prevent their children from developing the disease themselves.

Breast-feeding has already demonstrated some protective effect on infants at risk of developing celiac disease, but it is still unclear how the modulation of intestinal bacteria affects the formation of the disease. Understanding the role various strains of intestinal bacteria play in the intestine could be the key to understanding why breast-feeding helps prevent celiac disease, and perhaps why celiac disease develops at all.
Infants at high risk of developing celiac disease had more Bacteroides vulgatus, regardless of feeding methods while infants at low risk of developing celiac disease had more Bacteroides ovatus, Bacteroides plebeius and Bacteroides uniformis.
Formula-fed infants had more Bacteroides intestinalis, Bacteroides caccae and Bacteroides plebeius, though prevalence depended on the testing stage.
The most striking finding of the experiment seems to indicate that both low genetic risk of celiac disease development and breast-feeding are positively correlated with the prevalence of Bacteroides uniformis in the intestines. This might explain why breast-feeding can help protect against development of the disease, by introducing more Bacteroides uniformis into the infant's intestinal bacteria community.
The implications of this research are still unclear, but a follow-up study on these infants is intended. Further research may explain how the prevalence of these bacteria in the intestine actually affects the development of celiac disease in infants.
Source: