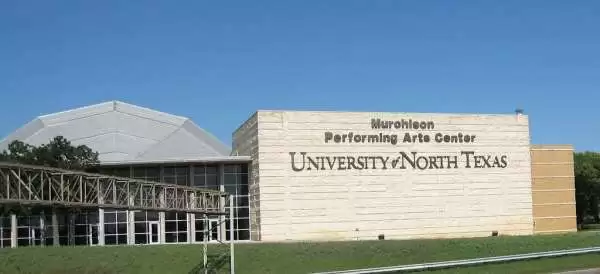 Caption: University of North Texas. Image: CC BY-SA 2.0--greatdegree
Celiac.com 12/31/2019 - Celiac.com has done a number of stories on the major changes taking place as colleges and universities across the country move toward serving gluten-free and allergen-free foods at their campus eateries. 

In the latest chapter of that story, the University of North Texas is opening what they say is the first in the state to offer food free of gluten, along with seven other most common food allergens. All food at the cafeteria, called Kitchen West, is free of the "big eight" ingredients that trigger most food allergies. These ingredients are wheat, milk, eggs, peanuts, soy, tree nuts, fish and shellfish.

According to the nonprofit group, Food Allergy Research and Education, 32 million Americans suffer from food allergies or intolerances. Symptoms can range from mild itching to throat swelling and difficulty breathing. In rare cases, a food allergies can be deadly.

At first, Kitchen West manager Mike Falk feared everything made here would turn bland, but he says the flavor of the meals has not suffered, just changed.

"In some things, they may taste a little of the difference, the cheese, because it's plant based," Falk said. "When we make our gravies, you're going to have rice milk or plant-based cream...but it's still got a great flavor profile. Nothing leaves till every cook in here has tasted the food. If it's not perfect, it don't go out."

Chef Rudy Vasquez says the challenge is to offer great tasting food without traditional ingredients. "Ultimately, we're culinarians," he said. "We're chefs. So the idea is taking food, making it outstanding minus these ingredients."

Kudos to University of North Texas for joining the growing movement to make gluten-free and allergen-free foods available to students with food allergies and intolerances. 

Read more at texastribune.org.