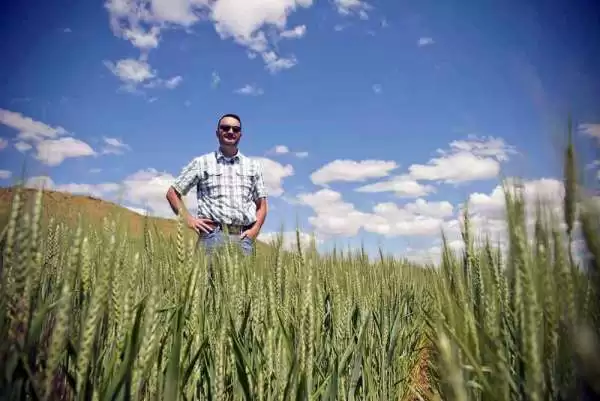 Celiac.com 11/11/2019 - Plantings of U.S. wheat crops are in steep decline. Abundant supplies, low prices, and competition from global suppliers are driving a decline in US wheat production to levels not seen since William Howard Taft was president, in 1909.
A Bloomberg survey of six major market analysts projects a decline in planted acres of all varieties of winter wheat to 31.118 million, down from 31.159 million a year ago and barely above the 29.196 million acres planted 1909, the first year the USDA kept records. 
In some parts of the southern U.S., wheat is now cheaper than corn, giving farmer plenty of incentive to ditch wheat for corn, or other alternatives, like sorghum.
"The price doesn't get high enough to tell us to keep planting wheat," said Ken Horton, who grows wheat, corn and sorghum with his sons in Leoti, Kansas. Horton is cutting plantings of the HRW wheat variety by 30% to about 3,000 acres.
"Any time you have cash corn higher than cash wheat, you'll see more acres go to corn," Horton said in a telephone interview.
The decline in U.S. wheat planting follows the rise in popularity of gluten-free, wheat-free foods among consumers, which has greatly outpaced the numbers of people with celiac disease or gluten-intolerance. Stay tuned for more on this and related stories.
Read more at: bloomberg.com