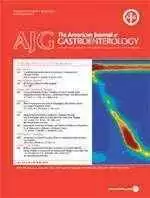 Caption: New research on using HLA-DQ2-gliadin tetramer test to detect celiac disease.
Celiac.com 04/18/2011 - In an effort to improve diagnosis of celiac disease in patients already on a gluten-free diet, a team of researchers recently evaluated HLA-DQ2-gliadin tetramers for detection of gluten-specific T cells in peripheral blood and histological changes in the duodenum after a short gluten challenge as a diagnostic tool.
The study team included Margit Brottveit MD, Melinda Ráki MD, PhD, Elin Bergseng MScPharm, PhD, Lars-Egil Fallang MSc, PhD, Bjørg Simonsen BLS, Astrid Løvik MSc, Stig Larsen MSc, PhD, Else Marit Løberg MD, PhD, Frode L Jahnsen MD, PhD, Ludvig M Sollid MD, PhD, and Knut EA Lundin MD, PhD.
---
Celiac.com Sponsor (A12):


---
---
Celiac.com Sponsor (A12-m):


---
They are associated variously with the Department of Gastroenterology, the Department of Medicine, and the Department of Pathology at Oslo University Hospital in Ullevål, Norway, the Centre for Immune Regulation at the Institute of Immunology at the University of Oslo and Oslo University Hospital, the Department of Pathology at Oslo University Hospital in Rikshospitalet, Norway, and the Norwegian School of Veterinary Medicine, Oslo, Norway.

For their study, the team evaluated HLA-DQ2+ individuals on a gluten-free diet for at least 4 weeks. 35 patients had uncertain diagnosis, 13 patients had celiac disease, and 2 healthy subjects served as disease controls.
The team challenged each participant with four slices of gluten-containing white bread per day for 3 days (d1–d3). The team took biopsy samples via esophagogastroduodenoscopy on d0 and d4, and scored the biopsies using Marsh criteria.

On d0 and d4,  team isolated peripheral blood celiac disease 4+ T cells, stained them with HLA-DQ2-gliadin peptide tetramers, and analyzed the results using flow cytometry.

After the gluten challenge, 11 of the 13 celiac disease patients showed a positive tetramer test, while four of them also showed typical histological changes on biopsy.

Of the 35 patients with uncertain celiac diagnosis, 3 were found to have celiac disease. Two of these three patients showed both positive tetramer stains and histological changes in biopsies after  gluten challenge.

Overall, the team found celiac disease in about ten percent of the group with self-prescribed gluten-free diet.

From these results, the team concluded that tetramer staining for gluten-specific T cells is a sensitive method in detecting an immune response in celiac disease patients after a short gluten challenge.


SOURCE:
Am J Gastroenterol advance online publication 1 March 2011;    doi: 10.1038/ajg.2011.23