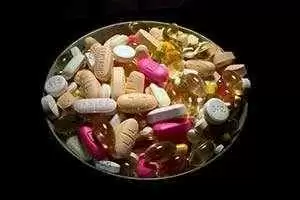 Caption: Photo: CC--Steven Depolo
Celiac.com 08/19/2014 - It is common for many people with celiac disease to have vitamin deficiencies. Eating a wide variety of foods such as meat, fish, eggs and vegetables can assist in with fixing those deficiencies. Children need vitamins to promote growth, development and good immune health. As adults we need them to prevent disease and stay healthy.

First, including small amounts of free-range, grass-fed beef in the diet will help you recover from iron deficiency. Fresh fish may help lower cholesterol, as it contains healthy omega-3 fatty acids and vitamin D. Egg whites from free range hens are high in protein and omega-3 fatty acids. Eating a balanced diet is the best way to receive the daily allowance of vitamins, rather than taking supplements, although many celiacs will also need to take supplements for some time to fully recover.

Next, vegetables supply vitamins and minerals, contain no cholesterol, and are low in calories. Vegetables that are colorful are very important in the daily diet. Bell peppers, broccoli and string beans are good sources of vitamin A. Fresh dark green leafy vegetables like kale are a strong source of folic acid, which assist in red blood cell formation. Spinach is full of vitamin D, Iron and Calcium. Vegetables are also high in complex carbohydrates and fiber. Try Romaine and dark leafy green lettuce for salads, as they will have more nutrients than Iceberg lettuce, which has a high amount of water and sodium.

Last, what are some of the best methods for cooking food to keep the most vitamins and nutrients in them? Steaming vegetables can retain the majority of nutrients, while boiling them can overcook them and cause a loss of vitamins. Try to cook vegetables, poultry and fish without extra fat by steaming them over low sodium broth, instead of water. Another healthy alternative is to stir fry vegetables. Since stir fry uses a small amount of oil, it is a fast and low-fat method to cook meals. The best part about cooking with the stir fry method is that food will retain vitamins and flavor better, since it is a fast healthy alternative.
Always talk with a doctor about dietary needs before making changes to your diet, and have your doctor test you for celiac disease before going on a gluten-free diet.