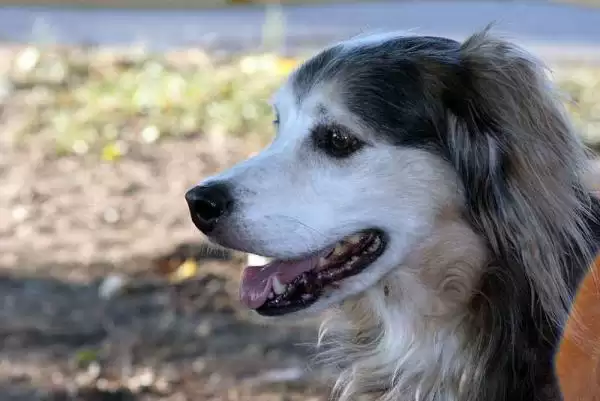 Caption: Image: CC--David Kessler
Celiac.com 09/20/2018 - Some people with celiac disease experience extreme symptoms when they eat gluten. These folks adopt various strategies for navigating the world. One of those strategies involves getting a gluten-sniffing service dog.
We've done a few stories on gluten-sniffing dogs over the years. Dogs like Zeus and Hawkeye are famous for helping their owners sniff out gluten before they can eat it.
The stories almost always generate plenty of feedback and more than a few questions. To answer some of those questions, we've decided to do an article that provides some facts about gluten-sniffing dogs.
Here are a few factors to keep in mind about gluten-sniffing service dogs:
Gluten-free Dog Status:
One thing to remember is that proper gluten-sniffing dogs are professionally trained service animals, much like seeing-eye dogs or hearing-ear dogs. 
As professional service animals, the dogs must be trained and certified as service animals. The dogs may then accompany their master pretty much anywhere they go, and are available to assess all food and snacks.
Gluten-free Dog Training:
Proper training takes time, which equals money. Professional trainers might only train one or two dogs, and the training can take about a year. There are very few trainers for gluten-sniffing dogs, and there are also currently no official guidelines or certification.
Gluten-free Dog Cost:
In our recent story on the gluten-sniffing black Lab, Hawkeye, we noted that the dog cost $16,000, not including food, and vet bills. 
Gluten-free Dog Reliability:
Nimasensor.com notes that "[g]luten-sniffing dogs may detect gluten in amounts as small as .0025 parts per million with 95 percent to 98 percent accuracy."
The Mercola.com website says that Willow, a gluten-sniffing German shorthaired pointer in Michigan, can detect gluten with 95 percent to 98 percent accuracy. 
Read more on gluten-sniffing dogs: