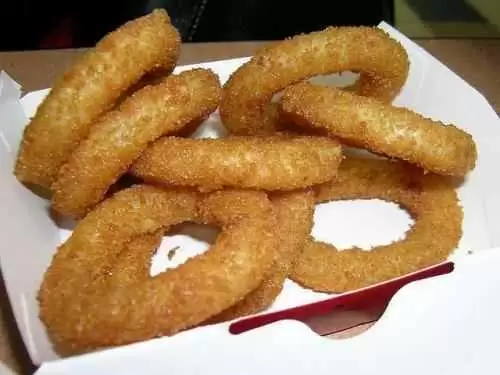 Caption: Image: CC--rob_rob2001
Celiac.com 08/25/2016 - You just got diagnosed Celiac and are wondering how serious this really is. What if there is just a little gluten in your food? What if you use the same toaster for your gluten-free bread as your wife's/husband's regular bread? What if those french fries are gluten-free but they fry them in the same fryer as those nice gluten coated onion rings?
Well, my answer is always that no amount of gluten is "safe". Items that are certified gluten-free must be tested and must pass, having less than 20 parts per million (ppm) of gluten. That means that less than .002% parts of that item contain gluten. That is quite a small amount but not necessarily small enough to not have a reaction to it. Some products even test as low as 10 ppm or 5ppm.  Anything lower than 3ppm is undetectable by any test out there right now. Some products state they are less than 20ppm but you really don't know if that is 19ppm or 5ppm so I always assume the worst just in case.
My advice: get your own dedicated gluten-free toaster; ask and ask again if sauces contain gluten; ask if the fryer shares space with gluten containing items and even let your server know you have celiac disease and to let the chef know. Your server may not know enough about gluten and celiac disease, but chefs almost always do and will understand the severity of it. I have had much better luck eating out when I have my server actually let the chef know I am celiac. There have been many occasions where my server said something was gluten-free without asking the chef and in the end I ended up sick in bed because of it.