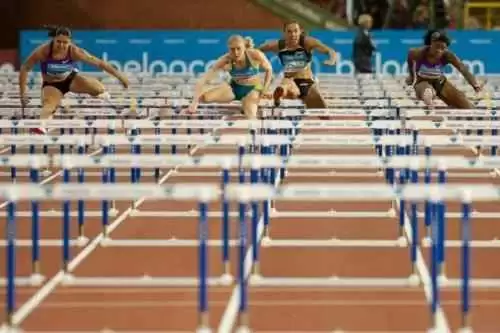 Caption: Photo: Wiki Media Commons--Van Damme.
Celiac.com 05/09/2014 - Even though we now have cheap, readily available celiac blood screening tests, more than eight out of every ten people with celiac disease remain undiagnosed, and the average time to in diagnosis of symptomatic individuals with celiac disease ranges from about six to eleven years.

A team of researchers recently set out to assess if patient-centered barriers have a role in stifling serologic screening for celiac disease in individuals from high-risk populations.
The team recruited, from the general population, 119 adults at a higher risk for celiac disease. These participants answered a survey/questionnaire that addressed demographic information, celiac disease related symptoms (gastrointestinal and extra-intestinal), family history, co-morbid diseases and conditions associated with celiac disease, and patient-centered barriers to screening for celiac disease.
The team then screened all participants celiac disease using the IgA tissue transglutaminase antibody (IgA tTG), confirming positive results with an anti-endomysial antibody (IgA EMA) test.
They found two significant barriers to serologic testing across the participant pool. The first was lack of knowledge of their higher risk level celiac disease. The second was a lack of knowledge about where and how to get tested.
They also noted that lack of access to a doctor ordered celiac screening test was a significant barrier for participants earning less than $25,000/year and those under the average participant age. This was also strongly correlated with participants lacking health insurance.
Patients with negative IgA tTG and those who tested positive showed similar symptoms and co-morbid conditions.
There are a number of major patient-centered barriers stifle celiac blood test screening. These patient-centered barrier contribute to the delayed celiac detection and diagnosis.
Education of the public and health care professionals about celiac disease symptoms, risk factors, and serologic testing can help to reduce these barriers.
Source: