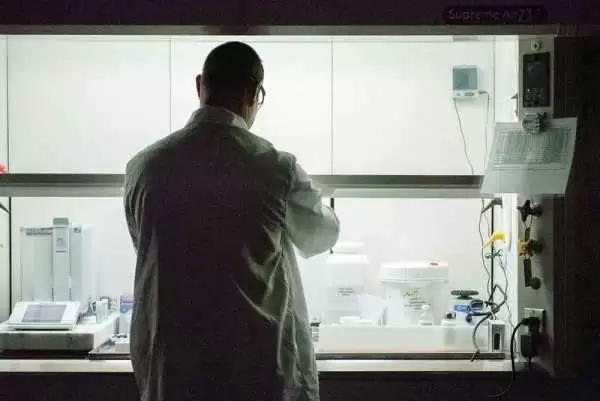 Caption: Image: CC BY 2.0--PEO
Celiac.com 07/13/2020 - Celiac disease is a systemic disease that damages the small intestine and which, left untreated, can lead to numerous related health problems. The only treatment for celiac disease remains a gluten-free diet.
Celiac disease is classified as an autoimmune disease in part because of the presence of anti-tissue transglutaminase 2 (anti-TG2) antibodies in the serum, as well as the presence of other autoimmune features. Anti-TG2 autoantibodies are produced in the intestines, and they show up there even before they begin to circulate in the blood.
---
Celiac.com Sponsor (A12):


---
---
Celiac.com Sponsor (A12-m):


---
Researchers Mariantonia Maglio and Riccardo Troncone of the Department of Medical Translational Sciences and European Laboratory for the Investigation of Food-Induced Diseases at the University Federico II in Naples, Italy, recently set out to see what they might be able to learn about celiac disease autoimmunity by looking at intestinal anti-tissue transglutaminase2 autoantibodies.

Exactly how these antibodies are generated is still poorly understood, but gliadin-specific T cells seem to play a significant role.

The team noted some somatic mutations in VH and VL genes in TG2-specific plasma cells, along with a major reliance on a heavy chain encoded by the VH5 gene. However, previous studies on the effect of anti-TG2 antibodies on TG2 function have produced variable data.

Anti-TG2 antibodies in the blood is a major indicator of celiac disease, but their role in the development of the celiac lesion remains unclear. 

Researchers have taken various approaches to detect and measure the production of intestinal celiac-associated autoantibodies. 

Anti-TG2 antibodies may predict full-blown enteropathy in potential celiac patients. They also show potential for revealing gluten-reactivity in patients without circulating celiac-associated autoantibodies. 

Celiac disease-specific autoantibody production in the intestine, in patients who test negative for the same antibodies, may be among the first signs of early gluten reactivity. Or, if not specific for celiac disease, it might be a result of intestinal inflammation. 

The importance of mucosal anti-TG2 antibodies in the development of celiac disease remains unclear. The presence of mucosal anti-TG2 antibodies, the way they are produced, and their dependence on gluten make them promising targets for studying autoimmunity.

Read more at: Front Nutr. 2020; 7: 73