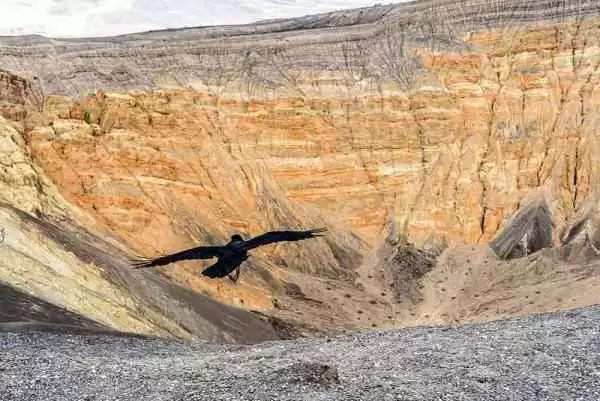 Caption: Death Valley. Image: CC--Peretz Partensky
Celiac.com 06/27/2018 - Data shows that since celiac blood screening came into use, people with celiac disease are living longer, and dying of things not-related to celiac disease.
With screening tests for celiac disease becoming more common, researchers suspected that milder cases of celiac disease coming to diagnosis might bring a reduced risk of mortality for celiac patients. However, there was no consensus for that opinion, so researchers Geoffrey K T Holmes and Andrew Muirhead of the Royal Derby Hospital, and the Department of Public Health for the Derby City Council, Derby, UK., recently set out to re-examine the issue in a larger number of patients for a further 8 years.
---
Celiac.com Sponsor (A12):


---
---
Celiac.com Sponsor (A12-m):


---
For their study, the researchers prospectively followed celiac disease patients from Southern Derbyshire, UK, from 1978 to 2014, and included those diagnosed by biopsy and serology. For each patient, the researchers determined cause of death, and calculated standardized mortality ratios for all deaths, cardiovascular disease, malignancy, accidents and suicides, respiratory and digestive disease. 

To avoid ascertainment bias, they focused analysis on the post-diagnosis period that included follow-up time beginning 2 years from the date of celiac disease diagnosis. They stratified patients by date of diagnosis to reflect increasing use of serological methods. Total all-cause mortality increase was 57%, while overall mortality declined during the celiac blood test era.

Mortality from cardiovascular disease, specifically, decreased significantly over time, which means that fewer people with celiac disease were dying from heart attacks. Death from respiratory disease significantly increased in the post-diagnosis period, which indicates that people are living long enough to have lung problems.  The standardized mortality ratio for non-Hodgkin's lymphoma was 6.32, for pneumonia 2.58, for oesophageal cancer 2.80 and for liver disease 3.10. 

Overall, celiac blood tests have lowered the risk of mortality in celiac disease. The number of celiac patients dying after diagnosis decreased by three times over the past three decades. Basically, people with celiac disease are living longer, and dying of things unrelated to celiac disease, which is good news.

The researchers see this data as an opportunity to improve celiac disease survival rates further by promoting pneumonia vaccination programs, and more swift, aggressive treatments for celiac patients with liver disease.

Source: