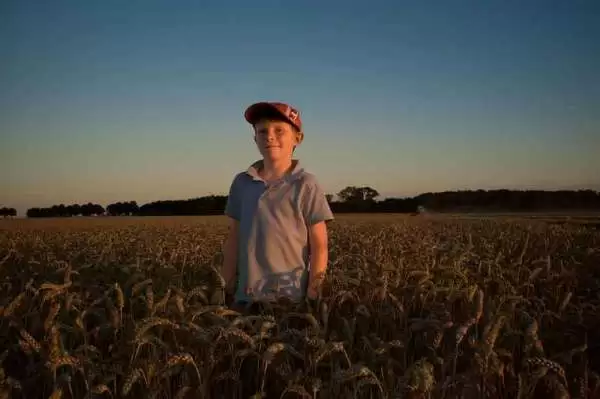 Caption: Boy standing in a wheat field. Image: CC BY-SA 2.0-- Lars Plougmann
03/23/2020 - A team of researchers recently set out to determine the incidence of self‐reported non‐celiac wheat sensitivity (SR‐NCWS) and factors associated with its onset and resolution; to describe the prevalence of factors associated with gluten avoidance.
The research team included Michael DE Potter  Michael P Jones  Marjorie M Walker  Natasha A Koloski  Simon Keely  Gerald Holtmann  and Nicholas J Talley AC. They are variously affiliated with the University of Newcastle, Newcastle, NSW; John Hunter Hospital, Newcastle, NSW; Macquarie University, Sydney, NSW; and the University of Queensland, Brisbane, QLD, and Princess Alexandra Hospital in Brisbane, QLD.
---
Celiac.com Sponsor (A12):


---
The team designed a longitudinal study that analyzes responses to self‐administered validated questionnaires in the form of Digestive Health and Well Being surveys from 2015 and 2018.

They randomly chose a sample of the 2015 adult population from the electoral rolls for the Newcastle and Gosford regions of New South Wales. Their main outcome measures included rates of SR‐NCWS; rates of gluten avoidance and reasons for gluten avoidance; incidence and resolution of SR‐NCWS, including demographic and medical factors.

Just over 60% of the 2,185 eligible people finished the 2018 survey. 

The team found that rates of SR‐NCWS were just about 14% in 2015 and 2018. Between 2015 and 2018, 69 of 1,301 respondents reported a new case of incident SR‐NCWS, a rate just under two percent per year. 

Incident SR‐NCWS was strongly associated with functional dyspepsia, and negatively associated with being male or older. That is, incident SR-NCWS sufferers tend to be female and younger. 

About one in four respondents reported gluten avoidance in 2018. More than 8 out of 10 respondents reported avoiding gluten only partially, while about one in five avoid gluten totally.

More than half of those avoiding gluten cited general health as the reason.

All 13 participants with celiac disease, 56 of 138 with irritable bowel syndrome, and 69 of 237 with functional dyspepsia followed a gluten-free diet.

Rates of SR‐NCWS were similar for both 2015 and 2018. Functional gastrointestinal disorders were associated with 2015 baseline and 2018 incident SR‐NCWS. Far more people avoid gluten than have celiac disease or SR‐NCWS. People without celiac disease or SR‐NCWS who eat gluten-free are mainly looking for healthier food, and to reduce abdominal discomfort.

Read more in the Medical Journal of Australia