Caption: Photo: CC--sundaykofax
This article originally appeared in the Spring 2013 edition of Celiac.com's Journal of Gluten-Sensitivity.
Celiac.com 01/29/2014 - Anyone diagnosed with celiac disease knows that it is almost impossible not to slip up here and there. Whether you mistakenly eat something with gluten, cross contamination or your waiter forgets to inform you that your burger is marinated with gluten, we have all been there. It usually takes me two or three days to feel better and another two or three days following that to get back to my routine after consuming a small amount of gluten. For others this process varies. Some worse, some better.
---
Celiac.com Sponsor (A12):


---
---
Celiac.com Sponsor (A12-m):


---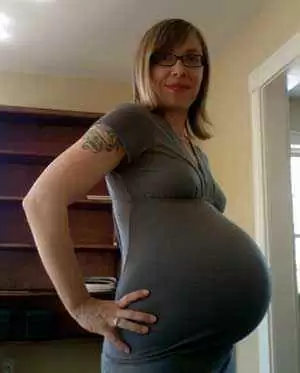 A diagnosed celiac friend of mine recently finally got pregnant. She and her husband had been trying for quite some time. This sparked a question for me. What would consuming gluten would do to her unborn child, if anything?

According to Amy O'Connell ( a researcher and writer with a Ph.D. and medical degree) gluten can cause problems in your unborn child. When a pregnant woman with celiac disease eats gluten the mothers villi are damaged which leads to poor nutrition and weight loss. This results in an inability to absorb calories and vitamins from food and may explain why mothers with untreated celiac disease are more likely to have a baby with a low birth weight.

A report in the journal "Canadian Family Physician" explained that babies of untreated mothers with celiac disease could also be at risk for spina bifida or other neural tube defects, because the mother may have poor folic acid absorption in the gut.

This isn't even taking into account the emotional effects gluten has on a mother with celiac disease. The energy loss and depression that can result from gluten consumption can be harmful to the mother and child's ability to bond which creates unneeded stress. As a new mother you have enough to worry about. There is no need to complicate things with more stress and less energy.

If you are an expecting mother with celiac disease, now more than ever, watch what you eat. Make sure you don't slip up no matter how much you want that Cinnabon!

Reference:

This article originally appeared in the Autumn 2003 edition of Celiac.com's Journal of Gluten-Sensitivity.