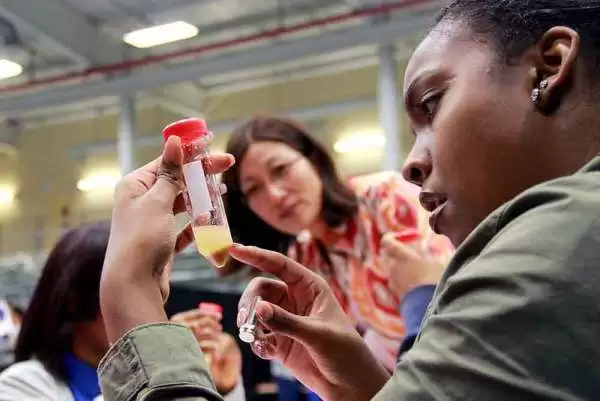 Caption: Image: CC BY 2.0--U.S. Army RDECOM Chemical & Biological Center
Celiac.com 07/09/2019 - Behold the minigut. What, you might ask, is a minigut? Developed by researchers at Massachusetts General Hospital, miniguts are exactly what they sound like: simplified versions of the human intestine (about one millimeter in size) that give researchers a powerful new tool for studying celiac disease.

Miniguts are 3D models that allow researchers to mimic gut cell function in people with celiac disease. In a recent study, a research team from the Mucosal Immunology and Biology Research Center led by Stefania Senger, PhD, showed that these minigut models mirror the molecular and functional changes that happen in intestinal cells of celiac patients who are exposed to gluten.

People with celiac disease have to eat a lifelong gluten-free diet. And scientists still know precious little about how celiac disease develops, and how it works in the gut.
New Model for Understanding Celiac Disease
The miniguts provide researchers with an easy, reliable way to model celiac disease in the lab. Unlike many other diseases, researchers currently lack an animal model that can mimic the progression of celiac disease in humans.
As part of their study, the team showed that the epithelial cells lining the intestine play an active role in celiac disease. The team also found evidence that the microbiome may influence certain cell functions which in turn influence the severity of the disease.
Epithelial Cells and Celiac Disease
Researchers know that people with celiac disease suffer damage to their epithelial cells when gluten triggers an immune response. Until now, though, it was not clear if epithelial cells played an active role in the development of celiac disease.
Gut Microbiota May Influence Celiac Disease Severity
This is one of the first studies to show that human gut microbiota "can influence communication between epithelial and immune cells and might be crucial to promoting gluten tolerance," says Senger. Clearly more information is needed, but the role of gut microbiota in celiac disease development looks to be a promising area of inquiry for researchers looking to unlock the secrets of celiac disease development.
Read more in the Mass General Research Institute Blog