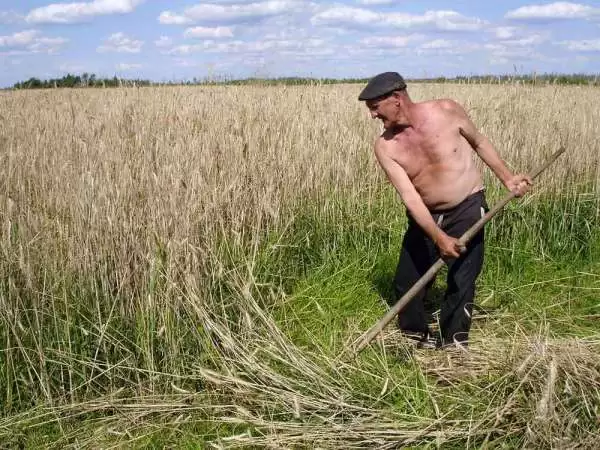 Caption: Image: CC BY-SA 2.0--IAEA Imagebank
Celiac.com 10/01/2019 - The rate of celiac disease has risen over the last few decades, and some people have questioned whether this could be due to changes in the protein structure of modern wheat strains, compared with their historical counterparts. 
Two researchers recently set out to test this hypothesis scientifically and devise experiments for understanding the protein composition of historical and modern wheat, determining the presence of antigenic peptides, and quantifying these peptides that trigger an immune reaction in celiac patients. The research team included Maneka Malalgoda, who is a graduate student in the Cereal Science program at NDSU, in collaboration with Dr. Steven Meinhardt, Associate Professor at the Department of Plant Pathology, NDSU.
---
Celiac.com Sponsor (A12):


---
---
Celiac.com Sponsor (A12-m):


---
For their study, the looked at 30 varieties of hard red spring wheat released between 1910 and 2013. Gluten forming proteins can be divided into glutenin and gliadin proteins, of which the latter has been implicated in giving rise to the immune reactions associated with celiac disease. 

When Malalgoda and Meinhardt looked at the gliadin protein profile of hard red spring wheat varieties, they found that specific gliadin protein types called gamma and omega gliadins increased over the years, whereas alpha-gliadin did not. 

Alpha-gliadin proteins have been linked with celiac antigenicity in previous studies. These results suggest that there's likely little difference in celiac antigenicity between historical and modern wheat varieties, that is, modern wheat is not more likely to trigger celiac disease reactions than historical wheat strains.

The team then turned their focus to antigenic peptides causing celiac disease. They learned that both historical and modern varieties of hard red spring wheat contain antigenic peptides.

When they analyzed the strains solely on the presence or absence of antigenic peptides, without regard to historic or modern, they found no association between the presence of antigenic peptides and cultivar release year.

Lastly, they were able to quantify the two most prominent antigenic peptides, glia alpha-9 and glia alpha-20, and total alpha gliadin. 

Their data show that the amount of glia alpha-9 and total alpha-gliadin varied randomly across the cultivars, which suggests no connection between celiac antigenicity and the release year of any given strain. 

Learn more, and to see some figures that show the team's results at acsh.org