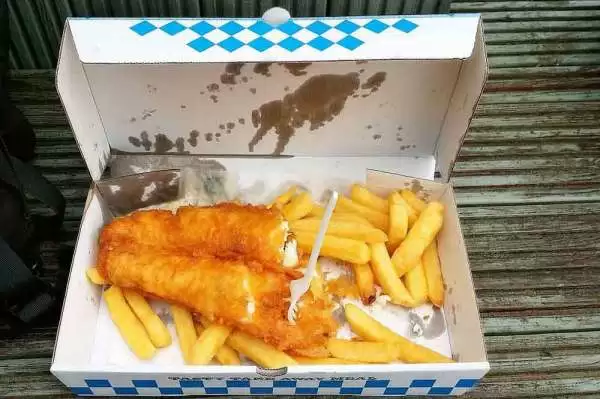 Caption: Image: CC BY 2.0--liakada-web
Celiac.com 09/28/2019 - A woman in the UK has launched a popular mobile gluten-free fish and chips eatery in response to her celiac disease diagnosis and gluten-free diet.
After surviving a bout with cancer, Adele Radford wanted nothing more than to return to her normal life and enjoy her favorite foods. Alas, that was not to be, as she found that her fight with cancer had left her with celiac disease, which meant a major change in her diet.
But Adele's set-back could be a big plus for people who love good food, since Adele's solution to the challenge was to buy a pink mobile food van, affectionately named Pinky, and start serving what she believes to be Britain's first mobile, gluten-free fish and chips.
Tired of avoiding places she wanted to eat, but couldn't, Adele started "Made Without Gluten" with her partner Paul, who also survived a cancer scare a few years ago.
"I think we are the only fully gluten-free fish and chip van in the country and it's really popular," says Paul. "People queue for up to three quarters of an hour. A handful of people will be celiacs but the rest just seem to like the food," he adds.
So far, reviews have been positive, and Adele and Paul are attracting plenty of regular customers, both celiac and non-celiac alike, for their tasty, crunchy fish and chips. One reviewer wrote that the gluten-free "batter is not just crispier, it's positively crunchy. You can actually hear the crunch as you bite into it and see the flakiness of the batter."
Best of luck to Adele and Paul's gluten-free fish and chips van!
Read more and see some reviews of Adele and Paul's Mobile gluten-free fish and chips van at gloucestershirelive.co.uk