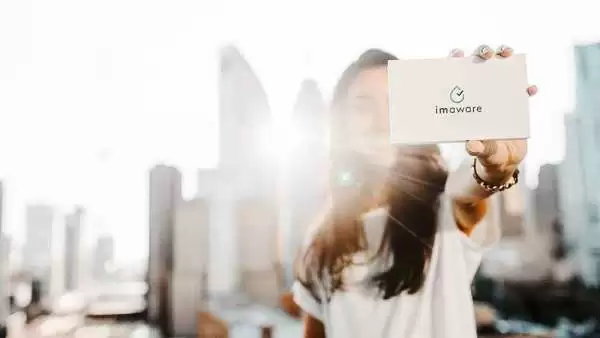 Caption: Image: CC--imaware™
Celiac.com 04/01/2019 - Over the years, testing for celiac disease has become easier and more reliable. There are a number of home tests for celiac disease antibodies, and a number of reasons people might want to test for celiac disease at home. Those reasons include privacy, cost, and convenience. There are two kinds of tests for celiac disease, antibody tests and genetic tests. Let's start with antibody tests.
Celiac Antibody Testing
The main antibodies targeted by celiac disease blood testing are Tissue Transglutaminase Antibodies (tTG-IgA). The tTG-IgA test will be positive in about 98% of patients with celiac disease. The trick is that people need to be eating gluten for the test to work properly. That's an issue for some people who have already given up gluten.
---
Celiac.com Sponsor (A12):


---
---
Celiac.com Sponsor (A12-m):


---
Tissue transglutaminase antibody (tTG)-IgA in adults has a sensitivity greater than 90%, and a specificity of over 95%. Another antibody, endomysial antibody (EMA)-IgA, usually correlates with tTG. It is more costly and is identified manually, thus it is not the first line marker.

Home testing for celiac disease antibodies offers convenience and privacy. These tests are a great way to see if you need to be clinically tested for celiac disease.
Test for Celiac Antibodies at Home
There are a number of home tests for celiac disease antibodies. These test kits are great for pre-diagnosis in advance of clinical testing. Home test kits offer several advantages. 
The Advantages of Home Celiac Antibody Tests
Convenience—No worries about lab appointments and clinics. Home kits allow you to test in the privacy of your own home.
Confidence—to increase your confidence when consulting with a doctor to request testing and diagnosis.
Price—Often cheaper than clinical tests.
Privacy—Results kept private and not shared with insurers. This could keep your insurance rates lower.
Celiac Home Testing Companies
Companies making home test kits for celiac disease include:
Imaware™—The Imaware™ home collection kit, is sold online. The test has two main components, lancets to pierce the skin and a micro-container to collect a blood sample. Using the lancet, you draw three to four drops of blood from your finger and deposit them in the micro-container. Only a small sample is needed because the test measures the antibodies in whole blood. Once the blood is collected, you send it in a pre-paid bag to Microdrop's CLIA-certified lab. After the sample gets to the lab, it's processed within 48 hours, with testing done for four celiac disease biomarkers, tTG-IgA, tTG-Igg, DGP-IgA and DGP-IgG. Overall, Imaware™ reports sensitivity of 95 percent and specificity of 99 percent. That means the test will correctly spot people with celiac disease 95 times out of 100, and people without celiac disease 99 times out of 100.

Let's Get Checked—Let's Get Checked offers an at home celiac test to identify celiac disease antibodies with online results in 5 days. Biomarkers include Tissue Transglutaminase (tTG), and Endomysial Antibodies (EMA)

Stool & Urine Testing
Gluten Detective—Stool and urine testing is still in its infancy, and not considered mainstream. However, Gluten Detective claims to offer the only home test for gluten exposure. They also claim that stool testing can detect celiac disease before gut damage occurs, in many cases.
Clinical Celiac Antibody Testing
Many major laboratories, such as Quest Diagnostics, handle analysis of clinical celiac disease testing. In most cases, home test kits are processed by the same labs that process clinical tests.
Confirm Positive Test Results
Celiac.com recommends a follow-up visit to a primary care physician for clinical confirmation and an official diagnosis of celiac disease before embarking on a life-long gluten-free diet. 
Genetic Celiac Testing
Genetic testing won't tell you if you have celiac disease, but it will tell you whether you are at risk of developing celiac disease.
HLA-DQ2 & HLA-DQ8
About 95% of celiacs carry HLA-DQ2; while about 25% carry HLA-DQ8. Both the DQ type, and number of copies a person carries influences risk, and the potential severity of celiac disease. 
Two copies of DQ2 carries more risk than one copy of DQ8, or only partial DQ2. However, the absence of genes DQ2 and/or DQ8 does not preclude gluten intolerance or sensitivity. Some people respond to a gluten free diet, even if they don't have DQ2 or DQ8 or clinical celiac disease.
In some rare individuals, especially some men, a negative genetic test may not exclude the possibility of celiac disease anymore than a negative blood test. 
Celiac Genetic Testing Companies
Further information on testing companies can be found at the Celiac.com Forum.
More helpful information about celiac genetic testing can be found in the Celiac.com article Ten Facts About Celiac Disease Genetic Testing.
Read more at The New York Times.