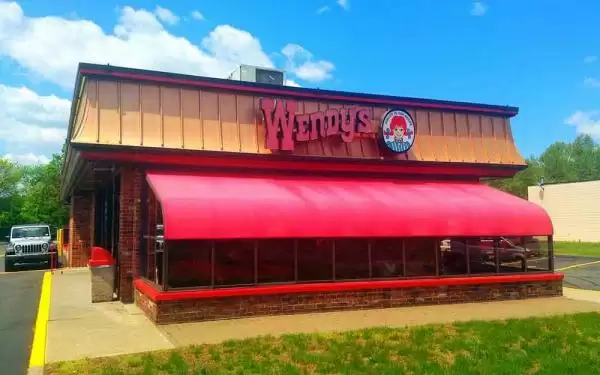 Caption: Image: CC--Mike Mozart
Celiac.com 02/04/2019 - With the rise in popularity of the gluten-free diet, and with more people being diagnosed with Celiac disease, more restaurants are offering gluten-free alternatives. While this is a great advancement, it's important to note that not all gluten-free restaurant choices are created equal. Even if food is labelled "gluten-free," the risk of cross-contamination could still be high, especially given the speed with which food is prepared.
We see a lot of questions about gluten-free and gluten-safe fast food. One especially prominent question was "Is Burger King gluten-free?" The answer to that is that there is almost nothing gluten-free or gluten-safe at Burger King.
---
Celiac.com Sponsor (A12):


---
---
Celiac.com Sponsor (A12-m):


---
There are far better options than Burger King in the otherwise bleak gluten-free landscape of American fast food. In fact, if you want reliable gluten-free and gluten-safe options, you'll probably want to get beyond Burger King and McDonald's.
After a bit of research, these are the best, most reliable fast-food chains with gluten-free options we know about:
Chipotle
As long as you skip the four tortillas, Chipotle is a solid gluten-free choice. Chipotle's burrito bowl allows you to choose from rice, meat, beans, and numerous gluten-free fixings. The tortilla chips salsa and guacamole are gluten-free. With numerous locations nationwide, Chipotle is a solid option for gluten-free diners looking for safe, reliable gluten-free fast food.
Panera Bread
You might not think it to look at the name, but Panera Bread offers a number of "gluten-friendly" options, mainly soups and salads, as long as you skip the croutons and the bread. Note that they changed their offerings from "gluten-free" to "gluten-friendly" due to the risk of cross-contamination, and their Web site indicates that their offering are not safe for celiacs. 
Panera's gluten-friendly options include delicious options like the Greek Salad, Fuji Apple Salad, Modern Greek Salad with Quinoa, Strawberry Poppyseed Salad with Chicken, Baked Potato Soup, Black Bean Soup, Greek Yogurt with Mixed Berries, and many of their steel cut oatmeal dishes.
For desert, Panera offers gluten-friendly triple chocolate cookie with walnuts and a coconut macaroon. If you decide to eat there make sure you're very clear while placing your order that you need your meal to be gluten-free.
Wendy's
Wendy's burgers are gluten-free when made without the bun, and you can also get several of their salads without the chicken or the croutons. Wendy's famous chili and their baked potatoes and toppings are also a safe bet. The Frosty is gluten-free, too. 
Wendy's has more and better gluten-free options than most major burger chains, and information about cross-contamination on their website shows that they understand gluten-free cooking.
In'N'Out Burger
In'N'Out is a family run California burger chain with a die-hard fan base. In'N'Out offers burgers, fries, shakes and drinks. That's it. They make their fries fresh from scratch and will make any burger "Protein-style," that's lettuce-wrapped without a bun. As burger chains go, In'N'Out is a reliable stop for many gluten-free Californians. Basically, their buns are the only gluten in the joint. Their open kitchen allows you to watch as they prepare your order.
Five Guys
Like In'N'Out, Five Guys is likely a bit safer than other burger chains, simply because it uses very few products that contain gluten. There are no breaded items it Five Guys, and Five Guys' burgers, fries, and hot dogs, and nearly all toppings, are gluten-free, just make sure you skip the bun, the malt vinegar, and the fry sauce. Five Guys milkshakes are gluten-free, too, just watch out for the Oreo cookie pieces, the malted milk, and cherry milkshake mix-ins.
Popeyes Louisiana Kitchen
The only gluten-free options at Popeyes are side dishes. But, their gluten-free side options are not bad, and include their Cajun rice, red beans and rice, coleslaw, and corn on the cob.
Subway
Subway tested gluten-free buns and toyed with rolling out guaranteed gluten-free offerings, but then pulled back. Subway still offers gluten-free rolls at branches in Oregon and Washington state. Subway does offer salad version of many of their classic subs, like the spicy Italian Salad.
Chili's
Chili's isn't a fast food chain, but a casual dining restaurant with popular take-out options. Chili's does offer gluten-free patrons an allergen/vegetarian fact sheet and separate gluten-free menu. Chili's bone-in buffalo wings, bottomless tostada chips, and fresh guacamole are all gluten-free. Chili's does warn diners that cross-contamination is possible, and advises that they consult a manager before ordering.
Do you have a favorite gluten-free or gluten-safe fast food restaurant that we've missed? Share your thoughts below.
Read more at Thrillist.com, and Thedailynutrition.com