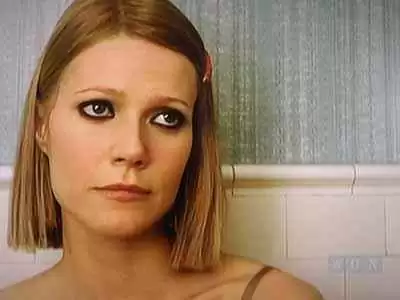 Caption: Photo: CC--daniel oines
Celiac.com 09/11/2015 - At Celiac.com, we're generally of the opinion that any publicity about celiac disease and gluten sensitivity is good publicity. We've always believed that the less people know about celiac disease, the more those who have it are at risk.

---
Celiac.com Sponsor (A12):


---
---
Celiac.com Sponsor (A12-m):


---
Undoubtedly gluten-free celebrities are bringing a huge awareness to celiac disease and the gluten-free diet, and this has lead not only to increased awareness of the disease, but also may have directly contributed to lowering the overall risk for those of us who have it by vastly increasing the number of people who are on the gluten-free diet. This has ultimately led to an explosion in the number, variety and availability of gluten-free products. 

Interestingly, articles about gluten-free celebrities have prompted some our strongest and most vocal backlash. The main thrust of many of these negative comments seems to be the idea that the seriousness of their own celiac disease will somehow be adulterated by celebrities who "come out" about the gluten-free diet but don't actually have celiac disease. Somehow they believe that this could lead to others not taking the diet seriously enough, or there is the belief by some that these celebrities just want to make a buck off of those who need to be on the diet.

A partial list of some noteworthy celebrities and athletes who reportedly follow a gluten-free diet due to celiac disease, gluten-intolerance, or other reasons include: news host Keith Olbermann, actor Billy Bob Thornton, Elizabeth Hasselbeck, Katherine, Dutchess of Kent, pro quarterback Drew Brees, news anchor Heidi Collins, Katherine, Dutchess of Kent, news host Keith Olbermann, actor and writer Billie Bob Thornton, author Sarah Vowell, and actresses Zooey Deschanel, Susie Essman, Jennifer Esposito, Goldie Hahn, Gwyneth Paltrow, Emily Rossum, and Rachel Weisz.

We've mentioned a few of them in articles over the years, and boy have we gotten some spirited responses. Here are a few:

The above article prompted this comment:
"I'm very surprised celiac.com would promote this kind of stuff on their site. Celebrities going gluten free does not help our cause. It just diminishes it."
We've selected some of our favorites comments for your reading pleasure. Celebrities who've drawn the ire of our readers include Lady Gaga, about whom one reader wrote: 
"Great. One more celebrity jumping on the gluten-free bandwagon 'to lose weight'. This doesn't help establish credibility for the celiacs who truly need to follow a gluten-free diet."
While another wrote:
"It is very aggravating when there is publicity for a notorious star on a gluten-free diet without good reason. I think it trivializes the serious medical problem of celiac disease. This needs to be recognized as the dangerous condition it is and the diet needs to be followed for life. This is NOT A FAD DIET!"
Our article about good old Gwyneth Paltrow caused one reader to write:
"Paltrow - not my cup of tea. Nose in the air and head - we need better examples of celebrity concern and involvement."
One reader took particular exception to the idea that Novak Djokovic occasionally breaks his gluten-free diet:
"He is a disgrace to the gluten-free diet. Go on Youtube and search Novak Djokovic Interview On Live With Regis & Kelly 09-13-2011 watch from 4.35 where he admits he still eats gluten. Thanks to celebs like him celiac disease is seen as a joke!"
Elizabeth Hasselbeck doesn't fare much better, sparking one reader to comment that:
"Elizabeth Hasselbeck is trying to get attention. Her story is no different than thousand of others."
When actress Charlize Theron called BS on gluten-free diet faddists, our readers wrote:
"Stop giving airtime to people who have obviously not done their research and/ or do not know how to read and interpret scientific studies."
And:
"Charlize has a real potty-mouth, and is not overly bright. Does she think that gluten free means sugar free, since she blasted the cupcake for not having sugar. I don't believe actors are medical experts, just because they are popular. And I sure wouldn't take any advice or change my diet on their say-so."
More than a few readers commented on our article entitled Jimmy Kimmel Skewers Clueless Gluten-free Dieters, including one who wrote:
"Why is gluten intolerance or coeliac disease supposed to be hilariously funny and only something that hypochondriacs obsess about? At least most of these people showed some awareness of what foods contain gluten, I do not see that it matters much if they cannot give a scientific definition."
Another reader agrees, noting:
"this is no 'joke' to those who have the slightest crumb and get very, very ill. Everyone is affected differently, but I wouldn't wish those cramps and the pain on my worst enemy."
Practically the only celebrity to come out of a gluten-free celebrity article unscathed was The Daily Show's Jon Stewart.
We did get overwhelmingly favorable comments about Jon Stewart's handling of the topic of celiac disease, and its effects upon him as a dad.
Proving perhaps that, if you're a popular celebrity with an accurate, compassionate and serious message about celiac disease, people probably won't hate you.
Oh, and then there is Chelsea Clinton. If you count Chelsea Clinton as a celebrity, then it's fair to mention that folks had nice things to say about her gluten-free wedding cake.