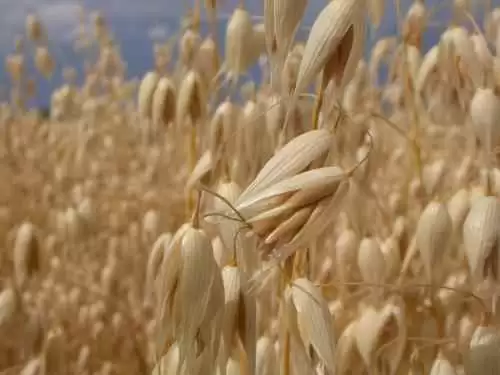 Caption: Photo: CC--Matt Lavin
Celiac.com 05/12/2017 - The Gluten Intolerance Group (GIG) is an organization that certifies gluten-free products and food services. The GIG's latest definition and requirements for the product purity protocol was published by AACC International. The purity protocol defines the way of growing, harvesting and processing oats to keep them safe from gluten contamination, GIG's CEO, Cynthia Kupper, said.
Until now, the term lacked a uniform definition, allowing companies who used it a degree of wiggle room. Under the new standard, companies will now have to provide documentation that prove the processes they follow are based on the newly standardized definition in order to use the claim 'purity protocol oats,' said Kupper.
Farmers collect higher fees for growing and managing oats under purity protocol conditions, and those higher prices usually get passed to consumers.
Currently, the gluten-free products most commonly contaminated by wheat are granola and cookies that contain oats, Kupper told Bakery and Snacks.
In addition to providing more confidence for consumers, the new protocol could lead to a price decrease, partly due to an expected increase in demand for products made with pure oats. That demand is partly driven by added consumer confidence in purity protocol products.
In addition to tightening the purity protocols for oats, GIG plans to further standardize gluten-free screening for other grains, including rice, quinoa and other grains, according to the organization.
Keep an eye on purity protocol oats to see if the predictions of lower prices, higher consumer confidence and safer oats hold true, and if so, whether those protocols can be applied to grains like rice and quinoa.
Read more at BakeryandSnacks.com.