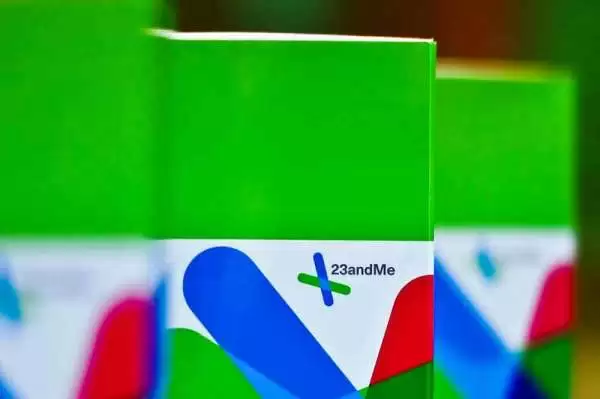 Caption: Image: CC BY-SA 2.0--nosha
Celiac.com 10/22/2019 - Many people use DNA testing services, like 23andMe, to check on their ancestry. However, such sites can also be helpful in revealing genetic risk for certain diseases. 
Take the case of Carol Mayes, a West Virginia woman, whose 23andMe test results led to the discovery of her celiac disease. Once tested, the simple saliva sample led Mayes to discover that she had an elevated risk for celiac disease.
---
Celiac.com Sponsor (A12):


---
---
Celiac.com Sponsor (A12-m):


---
"I always had migraines that never went away and my dad said, 'Why don't you do Tylenol?' I said, 'Tylenol doesn't work for me,'" Mayes explained. "I always try to donate blood and each time I can never do it because my iron was always low."

When she put the DNA results together with her medical history of migraines, and low iron in her blood, Mayes pressed her doctor for a celiac blood test.

"I asked my doctor, 'Can you test me for Celiac disease?' And I came back with my test results and I was positive for celiac disease."

Services like 23andMe can reveal genetic risk factors for many diseases, including Alzheimer's, Parkinson's and certain types of cancer, though they do not typically diagnose any health conditions.

The IRS recently permitted tax deductions for DNA tests, like 23andMe, that are used for medical purposes.