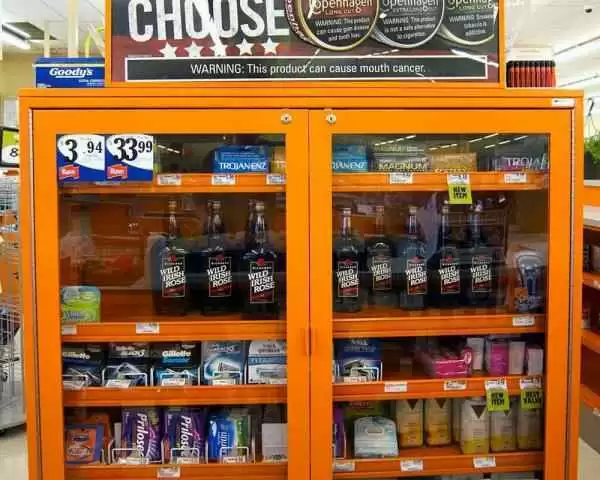 Caption: Image: CC--Robert Couse-Baker
Celiac.com 05/29/2018 - The quest for gluten-free product glory just took an interesting turn. Certainly, the explosion of gluten-free products, and their corresponding popularity among consumers is not news. Gluten-free products are a multi-billion dollar industry, and the vast majority of gluten-free products are purchased by people who do not have celiac disease or a dietary sensitivity to gluten.
Consumers can now buy nearly every kind of product imaginable in a gluten-free version. There are gluten-free make-ups, gluten-free shampoos, conditioners, and lotions. There's even been some research to suggest that gluten in orthodontic retainers might be an issue, and so maybe we can expect to see gluten-free retainers soon. 
---
Celiac.com Sponsor (A12):


---
---
Celiac.com Sponsor (A12-m):


---
But gluten-free condoms? Yes, gluten-free condoms are a thing. And not just one single thing. Numerous organic condom manufacturers are touting their condoms as gluten-free. Brands include Glyde, Green Condom Club, Sustain, and now Lola.

Lola is an all-natural personal care company that just launched a line of condoms that claim to be free of paraben, fragrance, casein, and, of course, gluten. 

Do condoms actually have gluten in the first place? Maybe not.

According to Lola co-founders Alex Friedman and Jordana Kier, while most condoms don't contain gluten, those that contain lubricant might. That's because gluten is commonly used as an emulsifier, stabilizer, and/or filler in personal care products. Because the Food and Drug Administration classifies condoms as medical devices, condom regulations don't require manufacturers to declare gluten as an ingredient. 

Certainly there are numerous areas where hidden gluten can be a concern for some consumers, especially those with celiac disease or gluten-sensitivity. And personal beauty care products, prescription and over the counter drugs, and other health care products are one of those areas. Making a strong claim to be gluten-free may be a way for manufacturers like Lola to differentiate itself from products that may contain gluten, or other products that may not include gluten, but may also not declare that clearly. 

So, for anyone worried about such things, and willing to pay a premium price (a 12 pack of Lola's gluten-free condoms retail for $11), then gluten-free condom bliss awaits you; or something like that.

What do you think? Are gluten-free condoms a genuine product advance? Just another marketing gimmick? A product you would try?

More info is at: menshealth.com