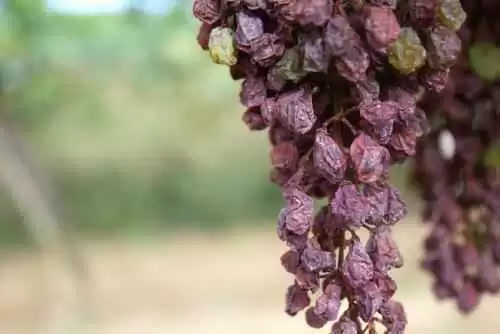 Caption: Image: CC--tribp
Celiac.com 01/18/2018 - Okay, so wine is good for lots of things, drinking notwithstanding. But try to wrap your head around this: wine flour.
Yeah, flour made from wine grapes. There's no such thing you say? Well, wine flour is in fact a thing. The mashed post-crush grapes used to make top wines are indeed being milled into a unique flour.
But, why buy wine flour?
First, it is gluten-free. Those with sensitivity to gluten will be happy to know that all of the wine flour options are naturally gluten-free.
Second, it's nutritious. Wine flour has all the same vitamins, minerals, and antioxidants as grapes. Wine flour is also rich in protein and fiber, with two grams of protein and three grams of fiber in every teaspoon.
It comes in varietals to match you taste. Wine flour is available as Riesling, Cabernet Sauvignon, Cabernet Franc, Merlot, Pinot Noir, and Gewurztraminer.
It's a great supplemental flour for enriching most any recipe with its nutrients, flavor, and of course, that wine tint. Use wine flour as a supplement to regular flour to make your favorite foods.
Read more at brit.co.