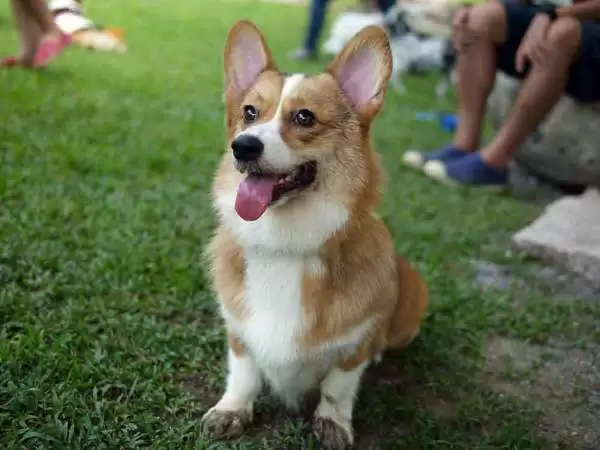 Caption: Image: CC BY-SA 2.0--onlycorgi
Celiac.com 10/05/2019 - Particularly over the last decade, more and more pet parents are paying attention to the ingredients in their dog's food. They are starting to realize that whole foods like chicken, turkey, beef, lamb, and salmon are much healthier for their canine to consume, rather than table scraps and cold cuts. Plus, to top it all off, having no wheat, corn, or soy is a much-needed bonus! 
First there's wheat, which contains very high amounts of gluten. In humans sensitive to gluten it can damage their intestines, altering gut flora, which can lead to autoimmune diseases like diabetes or lupus, for example. There is some evidence that dogs can also be sensitive to gluten, which may cause inflammation leading to joint pain, and that in and of itself can make outdoor activities like walking, running, and swimming very difficult for your dog. 
---
Celiac.com Sponsor (A12):


---
---
Celiac.com Sponsor (A12-m):


---
Corn is another very common ingredient in top brands of pet food. Most corn is a genetically modified food (unless it is organic), and although many people refer to corn as a vegetable, technically it's a grain that converts to sugar in the body, which has a negative affect because it can cause GI tract distress. 

Lastly you have soy, and it is another of the most genetically modified foods. In addition, soy absorbs chemicals such as pesticides that are sprayed onto it or other nearby crops. Plus, it can wreak havoc with the endocrine system, which can result in poor thyroid and adrenal function. Both of these can result in a variety of symptoms like severe fatigue, hair loss, weight gain, etc. 

So, the next time you are in your local pet store or ordering food online, be sure to carefully read the list of ingredients. Try to avoid foods that are filled with byproducts like anything ending in the word meal. Also make sure it's free of grains and gluten, and your dog will, once again, feel as healthy as a puppy!  

Reference: