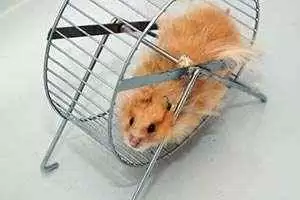 Caption: Photo: CC--sualk61
Celiac.com 03/26/2014 - Metabolic bone disease (MBD) is one of the less recognized of the various symptoms of celiac disease, and is attributed to secondary hyperparathyroidism, which in turn is associated with increased bone remodeling.

Bone mineral density (BMD) is known to improve for celiacs on a gluten free diet, but there is very little data on the efficacy of bisphosphonates in celiac disease patients. Bisphosphonates are potent inhibitors of bone resorption, and may be useful in celiac patients with low BMD.
The research team included Mukul Kumar, Ashu Rastogi, Sanjay Kumar Bhadada, Anil Bhansali, Kim Vaiphei & Rakesh Kochhar of the Departments of Endocrinology, Histopathology & Gastroenterology, Postgraduate Institute of Medical Education & Research, Chandigarh, India.
The researchers recruited a total of 28 celiac disease patients, who were each randomized to receive gluten free diet, calcium and cholecalciferol (group A), and zoledronic acid (group


.
The team performed baseline biochemical tests and T-score by dual energy x-ray absorptiometer, and tested again after one year.
They found T-score improvement in the control arm (group A) from -3.31 ± 1.46 to -2.12 ± 1.44, a gain of 35.9 per cent (P
However, they found no difference in T-score improvement in zoledronic acid group as compared to the control group.
Thus, administration of zoledronic acid was revealed to be no better than gluten free diet alone in increasing BMD in celiac disease patients with low BMD in this pilot study.
Source: