Last night I made macaroni & cheese for dinner using Riega Yellow Cheddar Cheese Sauce Mix. The sauce came out perfect, and was creamy, cheesy, and flavorful. Our whole family loved it, and what I really liked about it was being able to use my favorite gluten-free macaroni noodles, as I am very picky about my pasta. This is one of the best gluten-free cheese sauces that I've tried, and it was quick and easy to prepare. This family favorite is always welcome for a quick hot lunch, or a dinnertime side dish, and I will keep these on hand from now on.
Visit their site at: riegafoods.com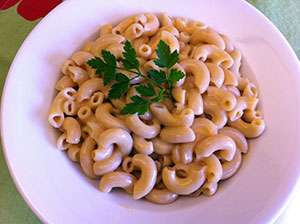 Note: Articles that appear in the "Gluten-Free Food & Specialty Product Companies" section of this site are paid advertisements. For more information about this see our Advertising Page.