Expert Opinions Misguided and Misinterpreted
Expert Opinions Misguided and Misinterpreted
Published 03/6/2012
Rating:
Celiac.com 03/06/2012 - I was disappointed to read the opinion article by Dr. Di Sabatino and Dr. Corazza published in February 2012 by Annals of Internal Medicine (1). The article itself is mostly reasonable and thoughtful. However, they implicitly assert gluten to be a healthy food by stating that they wish to prevent "a gluten preoccupation from evolving into the conviction that gluten is toxic for most of the population" (1). In that single statement they are making dietary recommendations in the absence of evidence; the very situation they claim to want to rectify.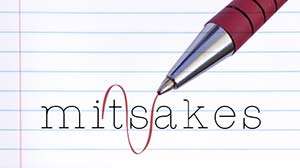 Their published opinion has spawned a number of articles online and in the popular press which seem to ignore all of the concessions to non-celiac gluten sensitivity in the source article. Some of these spin-off commentaries even use the original article to support their suggestions that a gluten free diet is inappropriate even for those with symptoms that are relieved by the diet. This definitely contravenes the opinions expressed by Di Sabatino and Corazza. For instance, one of them states "That hasn't stopped many people from declaring they are gluten sensitive, even though they may not be." (2)
Please take a moment to consider this proposition. The gluten free diet is restrictive, inconvenient, and expensive. Why would anyone continue to follow such a diet without being convinced that it was valuable to them? Di Sabatino and Corazzo freely acknowledge that there is a dearth of diagnostic tests and protocols for non-celiac gluten sensitivity.
Doctors Di Sabatino and Corazza not only acknowledge non-celiac gluten sensitivity as a cause for symptoms very similar to those of celiac disease, they call for further research to develop and codify diagnostic protocols that will help clinicians better recognize and treat this newly recognized ailment. They go on to acknowledge that conditions including "headache, lethargy, attention-deficit/hyperactivity disorder, ataxia, or recurrent oral ulceration" in the absence of celiac disease often improve or resolve on a gluten free diet. Their unfortunate denial of gluten as toxic seems to have invited much of the spin-off conjecture under such titles as "Gluten-free diets not always necessary, study suggests" (3). Even the characterization of this opinion article as a study is misleading in the extreme.
Di Sabatino and Corazza focus mostly on gastrointestinal symptoms when discussing non-celiac gluten sensitivity. It is clear that their focus does not extend far beyond such symptoms. What is also clear is that many cases of non-celiac gluten sensitivity, just like celiac disease, manifest with a wide range of signs and symptoms including neurological illnesses. Dr. Marios Hadjivassiliou, chief neurologist at the Royal Hallamshire Hospital in Sheffield, U.K. has repeatedly demonstrated that a majority of his patients with neurological disease of unknown origin show evidence of gluten sensitivity, the majority of whom do not have celiac disease (4).
My disappointment stems not so much from doctors Di Sabatini and Corazza's article and their assertion that gluten grains are not toxic to the general population, as from the spin-off claims that the gluten free diet is being excessively followed in the belief that it is more healthful. A rapidly growing body of evidence is showing that increasing numbers of ailments among increasing numbers of people are driven by this ubiquitous food. Gluten may well be toxic for most of the population. We don't know. We can't know that without more research.
The growing numbers of people who are willing to accept the inconvenience and expense of a gluten free diet because of the benefits they experience should be considered. Gluten may be toxic to many more people than are currently identifiable by available testing. Asserting one side or the other of this argument is at least premature. At most it could prove very harmful to those individuals who listen and obey the voices of experts, even when they err and when relayed inaccurately by the media.
For a more detailed account of this controversy please see the spring 2012 issue of the Journal of Gluten Sensitivity.
Sources:

Di Sabatino A, Corazza G. Nonceliac Gluten Sensitivity: Sense or Sensibility? Ann Intern Med. 2012;156:309-311.
http://www.cbsnews.com/8301-504763_162-57381966-10391704/gluten-free-diets-not-always-necessary-study-suggests/
Hadjivassiliou M, Gibson A, Davies-Jones GA, Lobo AJ, Stephenson TJ, Milford-Ward A. Does cryptic gluten sensitivity play a part in neurological illness? Lancet. 1996 Feb 10;347(8998):369-71.
Celiac.com welcomes your comments below (registration is NOT required).

Get Email Alerts (More Info)
Article Options
Dr. Ron Hoggan, Ed.D.
As co-author of "Dangerous Grains" and "Cereal Killers", the study of the impact of gluten continues to be a driving passion in my life. I am fascinated by the way that gluten induces illness and impedes learning while it alters mood, behavior, and a host of other facets of our existence. Sure, the impact of gluten on health is an important issue, but that is only the most obvious area of impact. Mood disturbances, learning disabilities, and the loss of quality of life due to psychiatric and neurological illness are even more tragic than the plethora of physical ailments that are caused or worsened by gluten. The further I go down this rabbit hole, the more I realize that grains are a good food for ruminants - not people. I am a retired school teacher. Over the last decade, I have done some college and university level teaching, but the bulk of my teaching career was spent working with high school students. My Web page is: www.DangerousGrains.com
View all articles by Dr. Ron Hoggan, Ed.D.
In Celiac.com's Forum Now:
From the Chicago Celiac Disease Center which is one of the premier celiac disease research & treatment centers in the world: Are you scheduled for a biopsy? Are you eating gluten? Any changes in your diet can affect the accuracy of your biopsy result...
My panel was the same as yours........all tests positive by large numbers so you can consider yourself a Celiac. Are you very symptomatic? I will add that I did not eat Whole Foods exclusively when healing. I needed to gain weight badly so ate gluten-free bread and a few other things that ...
My allergist did suggest I cut out gluten right away, but I?ll call the GI tomorrow and discuss that. Thank you!
He only did 2 of the full panel & you are positive on one of them, the DGP IgG. It only takes one positive to move on to an endoscopy. Here's the full celiac serum panel: Anti-Gliadin (AGA) IgA Anti-Gliadin (AGA) IgG Anti-Endomysial (EMA) IgA Anti-Tissue Transglutaminase (tTG) Ig...
That's about the most definitive positive across the board that I've ever seen. You're way positive on every one. Keep eating gluten every single day until the endoscopy! You don't have to eat a ton, 1 or 2 slices of gluten bread per day will do it. Orrrrrrrrrrr you could take this time to pig ou...