Celiac.com 05/23/2012 - We know from past studies that the intestinal bacteria communities of children with celiac disease differ greatly from those of healthy children, but there has been little work done to draw such a correlation with adult celiac disease sufferers. Intestinal bacteria could potentially serve as a convenient way of indexing the severity of a patient's celiac disease, but research in adults is limited. A recent study remedies this, showing that adults with celiac disease do, in fact, have different intestinal bacteria from healthy adults, which may lead to a way of testing for the severity of one's disorder based on fecal bacteria tests.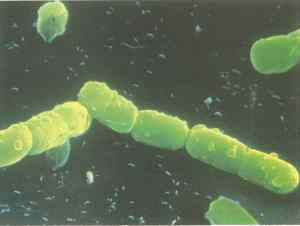 Ten untreated celiac disease patients, eleven treated celiac disease patients (those on gluten-free diets for at least two years) and eleven healthy adults were tested for intestinal bacteria in fecal samples. The healthy adults were tested once under normal gluten diet conditions, and additionally, ten of them were tested again after one week of gluten-free dieting.
Testing showed that untreated celiac disease patients had much more Bifidobacterium bifidum in their intestinal microbial communities than those of healthy adults. Treated celiac disease patients showed decreased levels of Bifidobacterium bifidum, as well as a reduction in the diversity of Lactobacillus and Bifidobacterium. These results most closely resembled those achieved by healthy adults. It would seem, then, that a gluten-free diet helps to balance and normalize intestinal bacteria populations.
While a portion of the treated celiac disease patients displayed restored, normal intestinal bacteria, there were still differences in the presence of short-chain fatty acids. Such SCFAs would appear to correlate with celiac disease, regardless of the diet taken: healthy adults, both on gluten-free diets and on normal diets had significantly fewer SCFAs than both treated and untreated celiac disease patients. Gluten-free, healthy adults had the fewest, but treated celiac disease patients actually had the highest.
We can take from this study that gluten-free diets help to lower both the presence and diversity of bacteria associated with celiac disease. A gluten-free diet does not 'fix' the presence of short-chain fatty acids in the intestines though, even though it is not entirely clear what these acids signal as to the health of the individual.
Source: