Health-Related Quality of Life in Celiac Children on Gluten-Free Diet
Health-Related Quality of Life in Celiac Children on Gluten-Free Diet
Published 06/19/2012
Rating:
There have been several studies of celiac disease sufferers and health-related quality of life (HRQoL), but few of these studies have focused on children. Since diseases that develop through childhood (as celiac disease often does) usually negatively impact physical, social and psychological development, it is important to determine the extent to which celiac children suffer as a result of the disease.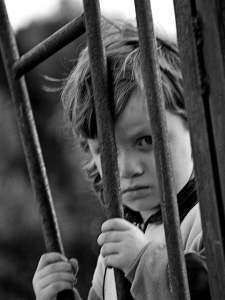 In the present study, 160 celiac children (55 males and 105 females) were given questionnaires to assess mental health, social health and physical health over the four weeks prior to when the test was taken. Children were divided into three age groups: 8-11 years, 12-15 years and 16-18 years. Parents were given a proxy version of the questionnaire to assess their children. Questions came from the short version of the DISABKIDS questionnaire (a well-validated research method used for different chronic disease diagnostic groups). Age and severity of disease at onset were examined to determine if these factors influenced self-valuation later in life.
Children rated their HRQoL surprisingly high, with a median score of 92/100 (85 points for mental health, 95 for social health and 100 for physical health). Sex and age did not show any significant correlation, though years since diagnosis showed slight correlation (children rated themselves higher the longer it had been since disease onset). Children who were younger at diagnosis also rated themselves higher, which is likely because young children have not grown accustomed to gluten-containing foods, and thus miss them less. It is also likely that children closer to adolescent age have a harder time accepting their 'otherness' due to their psychological development.
Children with more severe symptoms at onset rated their HRQoL higher than children who had more mild symptoms, or were asymptomatic at onset. This is likely because more symptomatic children are able to perceive more of a dramatic change in their overall health after starting on gluten-free diet. They feel relatively better, so they rate themselves higher.
Parents tended to rate their children's HRQoL lower than then the children themselves did. This underestimation is probably a result of parental worrying, guilt and/or sense of responsibility. Parents whose children were younger at onset of disease, or had lived with the disease longer tended to judge their children's HRQoL more accurately.
This study suggests that children adapt well to celiac disease, and that parents tend to overestimate the negative impact the disease has on their children. At risk of overtreatment of the psychological, social and physical impacts of the disease, it is important that parents of celiac children let their children be heard about their perceived quality of life.
Source:
Celiac.com welcomes your comments below (registration is NOT required).

Get Email Alerts (More Info)
Article Options
Gryphon Myers
Gryphon Myers recently graduated from UC Berkeley with a degree in interdisciplinary studies, research emphasis in art, society and technology. He is a lifelong vegetarian, an organic, local and GMO-free food enthusiast and a high fructose corn syrup abstainer. He currently lives in Northern California. He also writes about and designs video games at Homunkulus.
View all articles by Gryphon Myers
In Celiac.com's Forum Now:
Just wondering if you have an update at all? Going through the same thing at the the moment with my type 1 14 yr old. I would be interested to know what your gi said and how your daughters doing now? xx
Please check the date on post, you just responded and tried talking to a person from 7 years ago. On consideration to the subject Poatoes are a huge flare factor for my UC and cause my blood sugar to sky rocket...I am not even diabetic but for some reason potatoes (hash browns) that I tried a few...
Have you tried eliminating high glycemic foods? Fruits, added sugars, starchy grains, potatoes. etc? Also adding in slow digesting fibers and fats can prevent insulin spikes, MCT oil is also known to help and protein. Many find consuming nuts and seeds higher in fiber early on in the meal or befo...
Dear AWOL Cast Iron Stomach, Your husband is right bread is bad for you. Of course it's more than bread and gluten, until now it was amateur hour trying to self diagnose and tame this "lion". However they let you down. You slipped through the cracks over and over again it is not your fault y...
I know for certain gastritis is one of the main reasons I had the scope. That and my EOE symptoms . If it wasn?t for those I would have never been diagnosed