Celiac.com 07/11/2012 - Sometimes, it's the small, local stories that help to capture the larger picture. More and more, community food banks are making efforts to accommodate people with celiac disease and gluten intolerance by stocking gluten-free foods. However, many of those food banks are tight on funds and shelf space, so finding the right balance between the needs of the majority of their clients and the few who need gluten-free foods can be a challenge.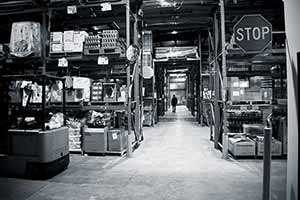 Recently, the Pictou County Celiac Support Group in Pictou County, Nova Scotia sought to help tip that balance with a $500 donation to the local food bank. The donation will help to ensure that the food bank will have gluten-free food available for people who need it.
After being diagnosed with the disease 10 years ago, Kim McInnis of Trenton went on to found the Pictou County Celiac Support Group. She notes that more and more people are diagnosed with celiac disease each day, and that she plans to work with the food bank to help volunteers make the right selection of foods for the bank.
"If I lost my job tomorrow and had to go to the food bank," says McGinnis, "I don't think there is anything I can eat there right now. We just want to help people get the food they need."
Eliminating gluten may seem easy enough to people who do not have celiac disease, but to those learning about it for the first time, the process of eating right and getting the proper foods can be overwhelming, McGinnis says.
Food bank director, Tom Foley, said signs will be placed in the food bank to let people know that gluten-free products are available and it will also be updating its database to determine how many of its clients need such foods.
In addition to the recent donation, the Pictou County Celiac Support Group will also be hosting its annual walk on May 27 from 1-3 p.m. at the Parkdale track.
Source: