Celiac.com 07/30/2012 - A number of studies have found higher rates of lymphoma in people with celiac disease. However, few studies make any distinction between lymphoproliferative disorders (LPDs).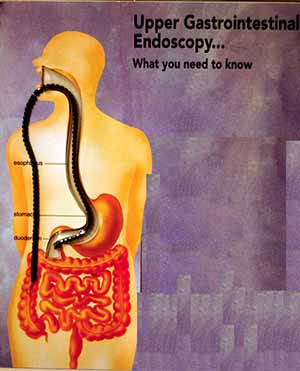 A team of researchers recently investigated rates of various lymphoproliferative disorders in patients with celiac disease.
The research team included L.A. Leslie, B. Lebwohl, A.I. Neugut, J. Gregory Mears, G. Bhagat, and P.H. Green. They are affiliated with the Department of Medicine at Columbia University Medical Center in New York, NY.
The team wanted to assess rates of LPD subtypes in celiac disease patients, describe patterns of celiac disease presentation in patients who develop LPD, and compare survival in patients with various LPD subtypes.
To do so, they carried out a retrospective cohort study of adults with biopsy-proven celiac disease seen at a US referral center from 1981 to 2010. They also identified patients with comorbid LPD, and calculated standardized incidence ratios (SIR) for each LPD subtype.
They began with a study group of 1,285 patients with celiac disease. The group contained 40 patients with LPD [SIR = 6.48, 95% confidence interval (CI) = 4.62-8.64] including 33 with non-Hodgkin lymphoma (NHL, SIR = 6.91, 95% CI = 4.26-8.28).
Rates of NHL subtypes including enteropathy-associated T-cell (EATL, n = 12), non-EATL T-cell (SIR = 22.43, 95% CI = 7.08-46.41), diffuse large B-cell (SIR = 5.37, 95% CI = 1.93-10.52), mantle cell (SIR = 32.21, 95% CI = 6.07-78.97), and marginal zone (SIR = 37.17, 11.73-76.89), lymphoma were substantially higher
among patients diagnosed with celiac before LPD (n = 24, NHL SIR = 4.47, 95% CI = 2.86-6.44).
Patients who developed LPD were usually older at time of celiac diagnosis (57.9 ± 15.5 versus 42.5 ± 17.4 years, P < 0.0001) and more likely to present with diarrhea (60.0% versus 39.8% P = 0.016), abdominal pain (17.5% versus 5.5% P = 0.0046), and/or weight loss (12.5% versus 4.0%, P = 0.028).
EATL patients had a shorter average survival than non-EATL NHL patients (3.2 versus 15.0 years, P = 0.016).
Overall, rates of LPD are higher in celiac disease patients, and those diagnosed at an older age, who present with symptoms of malabsorption, are more likely to be diagnosed with LPD.
Source: