Celiac.com 07/31/2012 - Dana Vollmer could be walking (or swimming) proof of the benefits a gluten-free diet can afford athletes. In the second day of London's 2012 Olympics, Vollmer, who suffers from gluten sensitivity and an egg allergy, took the gold medal in the Women's 100-meter butterfly final, breaking her own personal record, as well as the world record.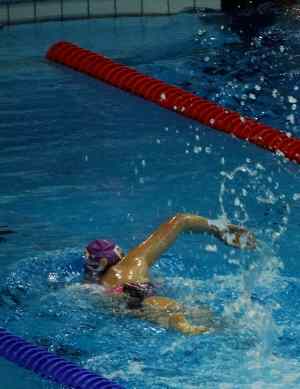 What is interesting about Vollmer and her success is that she seems to have reached her athletic peak while on a gluten-free diet. In the days before her diagnosis, she did what many Olympic athletes do before competitions: load up on carbohydrates. With pasta and eggs out of the equation, that becomes harder to accomplish, so some might think that she would be at a disadvantage.
Evidently, she is not missing the pasta or the eggs though. On Sunday, she managed to break the 6-minute mark, clocking in at 55.98 seconds to break the world record and set a milestone for athletes and celiacs everywhere.
So what does Vollmer fuel her gold-winning machinery with? According to her Twitter feed, the hard-earned gold was won on rice, almonds, sunflower seeds, crushed peanuts, peanut butter, milk and bananas. In an interview with KidsHealth, she said she also eats a great deal of quinoa, lean meat, vegetables and brown rice.
It may not be the carb-heavy diet that Olympic athletes have been trained on, but clearly Vollmer is getting the nutrition and protein she needs to take home medals. With this precedent set, perhaps more Olympic athletes will start adopting the gluten-free diet.
Sources: