Untreated Celiac Disease Can Delay Sexual Maturation
Untreated Celiac Disease Can Delay Sexual Maturation
Published 08/14/2012
Rating:
Celiac.com 08/14/2012 - One of the least talked about symptoms of celiac disease in children is a delaying of sexual maturation. Previous studies have established this effect, but they have not clearly explored whether treatment of celiac disease (via gluten-free diet) can restore sexual maturation to a normal rate. A study performed by the Indian Society of Gastroenterology suggests that treatment of the disease with life-long adherence to a gluten-free diet can prevent these symptoms from occurring.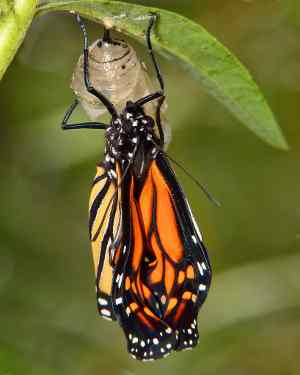 30 adolescents (21 females and 9 males between 10 and 19 years old) with diagnosed celiac disease and on gluten-free diet for at least one year were accepted into the study. Each patient's sexual maturity was evaluated using Tanner's stages of sexual development. Patients who were at least two standard deviations above the mean age appropriate for their sexual maturity level were considered to have delayed sexual maturation.
Participants and their parents provided the following information to be used in the study: family size, family income, educational status of parents, staple cereal used in family diet, age at diagnosis of celiac disease and age at start of gluten-free diet.
The age at onset of celiac disease symptoms ranged from 2 to 13.5 years, and the age at diagnosis ranged from 3 to 16 years (mean ages 4.6 and 7 years, respectively). At the time of the study, all children had completed at least 2 years on the gluten-free diet. 16 of the 30 patients had completed 4 years.
30% of patients in the study (9 out of 30, 1 boy and 8 girls) demonstrated delayed sexual maturation. The information gathered from families (family size, income, etc.) was charted against these results, and delayed sexual maturation was shown to be associated with later initiation of gluten-free diet.
These results tell us that a gluten-free diet could very well serve to prevent delayed sexual maturation symptoms from manifesting in children. The limits of the study (no age- and sex-matched control group as well as limited means of verifying diet compliance) as well as contradictory findings from a previous study leave room for further investigation, but it would seem that we have yet another reason to diagnose and treat celiac children as early as possible.
Source:
Celiac.com welcomes your comments below (registration is NOT required).

Get Email Alerts (More Info)
Article Options
Gryphon Myers
Gryphon Myers recently graduated from UC Berkeley with a degree in interdisciplinary studies, research emphasis in art, society and technology. He is a lifelong vegetarian, an organic, local and GMO-free food enthusiast and a high fructose corn syrup abstainer. He currently lives in Northern California. He also writes about and designs video games at Homunkulus.
View all articles by Gryphon Myers
In Celiac.com's Forum Now:
I have had rolling food intolerance issues and stuff crop up for years....but this time it was seemly triggered by a cold. I got a cold this weekend standard fever, stuffy nose, coughing gunk up, head pressure, random dizzy spells etc. Anyway I was eating on my chia seed rotation before getting ...
Thinking I saw this earlier on another post....anyway I do have a thought on this. I get little blood blisters and sores in my mouth, and on my tongue from things I ended with allergies to. With celiac being a autoimmune disease it can sometimes effect your immune system, like make you more prone...
Hi been diagnosed as celiac over 2 years ago have a bad episode at present with tongue and swollen sore nose looks like little blisters has anyone else had these symptoms and if so what made it stop please any advise would be fab
As mentioned above is true, I used to love fruit I got other AI diseases and some other issues that prevent me from eating fruit but I am a freak lol. ANYWAY since your new I will link you the newbie 101 threads. I would be more concerned with hidden gluten in your old condiment filled with crum...
Some people can be asymptomatic, I know a few celiacs like this. Needless to say, this doesn't mean that gluten isn't still wreaking havoc in your intestines.